Blues Clues & You host Joshua Dela Cruz aspires to bring the same hope and optimism to children's programming that Fred Rogers showcased in Mister Rogers' Neighborhood.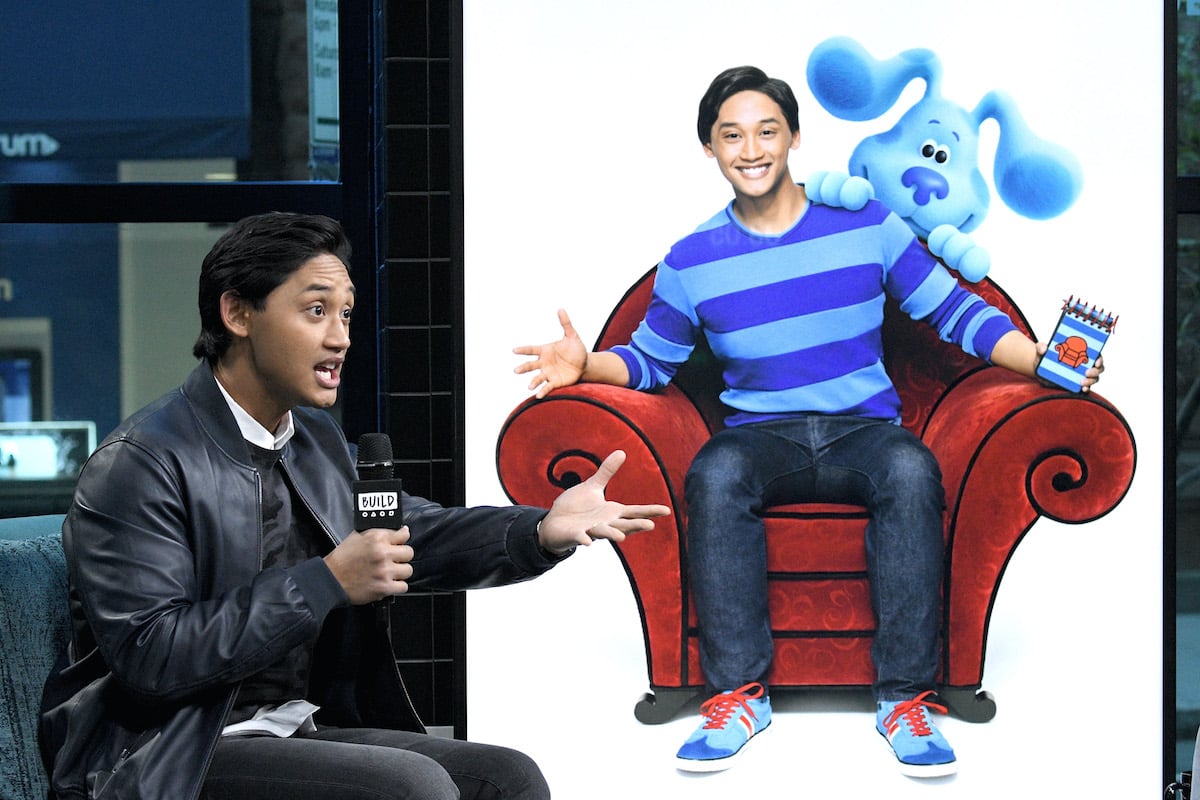 "Because we are human there are days when things don't look so hopeful and things kind of wear down on us a lot more," Dela Cruz shared with Showbiz Cheat Sheet. "But then we think about where we are as a society and where we were as a society undoubtedly things are getting better."
"Things are still not great," he admitted. "But it's that progress that maybe 70 years ago my wife and I wouldn't have been able to get married, which is something to look back on as how we've come a long way. And we have so much further to go." Dela Cruz is of Filipino descent and his wife is white.
Joshua Dela Cruz views Fred Rogers as a gold standard in children's programming
The country was in somewhat similar position when Mister Rogers' Neighborhood began airing in 1968. Civil unrest, war, and anger rippled across the nation and Rogers found ways to bring children and adults together.
"Fred Rogers was a genius in his approach to children's television," Dela Cruz said. "I'm just an actor and I have a team of geniuses that I work for that are creating the show that we work together on."
"Especially today when the world is getting so much more smaller and smaller," he said. "It's important for us to realize that there are a lot of different perspectives on this one thing. And is there a way to find the least violent course of action where we can be understanding that we don't have to agree."
"But we also need to agree that we're talking about humans and not numbers or criminals," Dela Cruz added. "So why is this thing happening? And is there any way to solve that issue? Yelling at each other is never going to get anything done. And playing the blame game never gets anything done."
"The only way we can truly solve something is if we talk about it," he remarked. "If we work together in order to help people. I think that that's kind of the thing where we're in a very strange place where it's us versus them when it's all us."
Dela Cruz has hope for the future
"But progress is coming," Dela Cruz shared. "And I think that the hopeful thing about all of this is that we're having such a serious conversation about all of it. And so it does leave us more hopeful in those times where it's especially dark."
He understands the weighty responsibility parents are currently facing between balancing distance learning due to the pandemic and racial injustice in the country. "I can't imagine the responsibility that parents have in tackling these issues in a way that kids can comprehend and understand," he said. "And, you know, in some ways I think they can understand much better than we can. It's right and wrong."
"So it's really our responsibility, we feel, to dive deeper and to try to remove our initial emotional response to get a fuller picture," he explained.
Source: Read Full Article