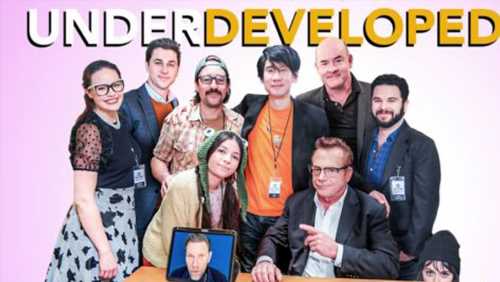 UPDATED to clarify: Buffalo 8 has acquired Underdeveloped, a mockumentary from Brian A. Metcalf, starring Thomas Ian Nicholas, Tom Arnold and Mark Pellegrino. It will premiere non-exclusively on Fox Entertainment's free streaming service Tubi on September 8.
Created and executive produced by Metcalf under his Black Jellybeans banner, the comedy series focuses on a group of failed and inexperienced producers working together at a production company.
Samm Levine, Shelley Regner, Kelly Arjen, Charlene Amoia, Nolan River, Jaret Reddick, David Henrie and David Koechner also star.
Nicholas, Arjen, Matthew Helderman and Luke Taylor executive produce.
Nicholas and Metcalf previously collaborated on the Lionsgate film Adverse.
Nicholas is repped by The Green Room and Goodman, Genow, Schenkman, Smelkinson & Christopher. Metcalf is repped by Innovative Artists, Authentic Talent & Literary Management and Greenberg Glusker.
Must Read Stories
Pics Look To Evict 'Haunted Mansion'; 'Drive-Away Dolls' Eyes September Exit
Docu Lineup: Louis C.K. Scandal Pic; Peck, Morris, & Walker; Williams Sisters' 'Copa 71' To Open
SAG-AFTRA's Duncan Crabtree-Ireland Rips Studios At Big Times Square Rally
Plaza & Abbott To Lead Off Broadway 'Danny And The Deep Blue Sea' Revival
Read More About:
Source: Read Full Article