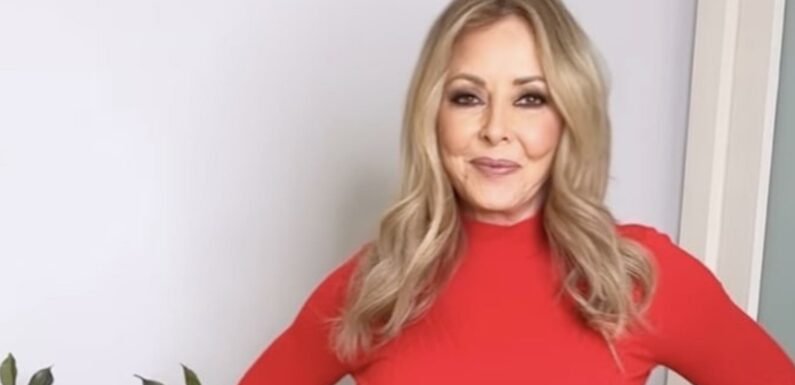 CAROL Vorderman sent shockwaves through social media when she stripped down to a skintight red outfit, earning comparisons to Wonder Woman.
Carol'sfans were more than impressed with her svelte appearance as some commented on her post asking for her weight loss secret, while others were simply amazed at how toned she is.
Carol, 62, who was crowned Rear Of The Year in 2011 alongside Strictly's Anton du Beke, captioned her post saying: "Perfect10 HQ. Wow what a fun couple of days we've had filming more @perfect10carol for all you PERFECT TENNERS."
One fan said: "Haha Wonder Woman!!"
And another added: "I'm in my fifties and cant shift tummy weight – I go to the gym and do weight 4 times a week… please how do you do it?"
And another said: "You're definitely a 10 in my book but for good measure I think I'd have to give you another 1 on top."
More on Carol Vorderman
Carol Vorderman stuns in skintight leather trousers and figure-hugging top
This Morning in chaos as Mr Blobby crashes set and breaks vase
But it wasn't that long ago that the former Countdown presenter admitted to feeling her happiest when looking scruffy.
By her own admission, she told fans: "Oh the glamour! Just stopped for fuel at Reading service station. I'm on my way to lots of production meetings for new shows and things in London, and put my make-up on in the service station toilets, as per."
She added: "Which makes me laugh. People think sometimes, mistakenly, that there is this glamorous life going on. Can I just tell you, I am the biggest, happiest, scruff on the planet."

Source: Read Full Article