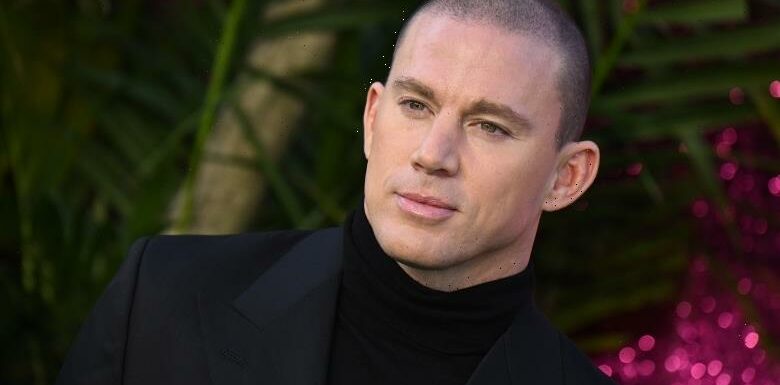 Channing Tatum has finally stopped tinkering with a Gambit X-Men Marvel movie.
The "Magic Mike's Last Dance" star and producer reflected on the decade he spent trying to get Gambit off the ground. Tatum had been trying to develop a Gambit film ever since being almost cast in "X-Men: The Last Stand" as the character and later leading a spin-off solo film slated for a 2016 release date. Due to director turnover, by 2019, a Gambit movie was deemed dead.
"It got swallowed up into Disney by way of Marvel when they bought Fox, and ultimately I just think that the tone of the movie we wanted to make was very far from what they wanted to do — or, you know, maybe they're waiting to see how they do it with us or without us," Tatum told Vanity Fair. "We call every once in a while, but we've got to spiritually, emotionally, kind of mentally let it go."
The saga of the botched Gambit movie began after production scheduling issues prevented Tatum from taking the role in "X-Men Origins: Wolverine" as the star was filming "G.I. Joe: Rise of the Cobra." Taylor Kitsch was cast as Gambit for the standalone "X-Men" prequel film starring Hugh Jackman.
A solo "Gambit" film was greenlit at 20th Century Fox in 2014, with Tatum in the lead. Léa Seydoux and Lizzy Caplan were both attached at points to star. After cycling through directors like Doug Liman and Gore Verbinski, by 2019, Tatum and producing partner Reid Carolin proposed they co-direct the film. Fox passed on the idea (via Collider), and by May 2019, two months after the Disney-Fox purchase, "Gambit" was officially given the ax.
Tatum looked back on the standalone film, telling Variety in February 2022 that 20th Century Fox representatives "really didn't want us to direct it" as the X-Men movie would have been Tatum and Carolin's directorial debut. The duo went on to helm last year's "Dog."
Tatum and Carolin co-wrote the script for the Gambit movie and defended their twist on the character. "They would call him 'flamboyant' in his description," Tatum said. "I wouldn't — he was just the coolest person. He could pull anything off. Most superheroes, their outfits are utilitarian. Batman's got his belt. Gambit's like, 'No, this shit's just fly, bro! This shit walked down the Paris runway last year.' He's just wearing the stuff that's so dope because he loves fashion."
Tatum revealed he was "traumatized" the movie never got made. "I shut off my Marvel machine. I haven't been able to see any of the movies," the "She's the Man" alum said. "I loved that character. It was just too sad. It was like losing a friend because I was so ready to play him."
Carolin added, "We wanted to make a romantic comedy superhero movie. The thesis was the only thing harder than saving the world is making a relationship work. We were right on the one-yard line. We had cast the film. We'd opened up a production office. We were on our way to shoot in New Orleans."
Carolin continued, "Disney had just gotten the 'X-Men' from Fox. I think they needed to redesign the 'X-Men' from the ground up."
Source: Read Full Article