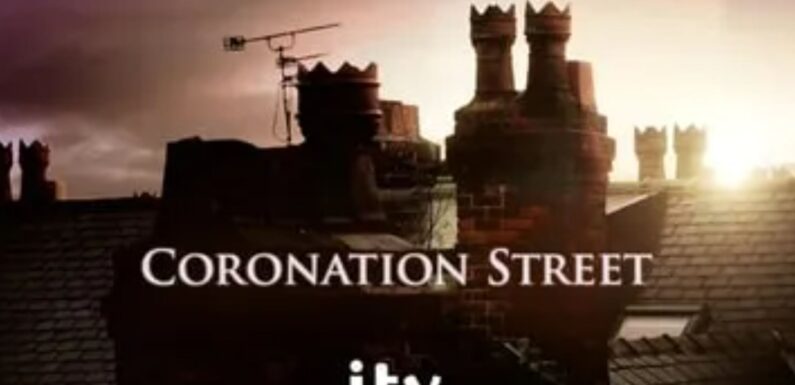 STU'S vendetta against his son-in-law Dom might end up costing him his relationship as things escalate between the pair.
The Coronation Street favourite was left heartbroken when his granddaughter Eliza decided to move in with her dad when he made a reappearance.
He hoped she would realise what her dad was really like on her own, but started to get in trouble with the law as he went to great lengths to interfere with the custody situation.
The old man previously got arrested when he ended up smacking a police officer while protesting Eliza being taken away to stay with Dom.
He also wrongfully called social services on Dom after he spotted Eliza with a black eye – which she told him she got from Taekwondo.
Stu's partner Yasmeen was shocked by the lengths he was going to while trying to get his granddaughter back, and as he tries other tactics it might mean the downfall of their relationship.
in Soaps
TROUBLE AHEAD
Corrie newcomer Jack Carroll at the centre of soap's biggest 2024 storyline
WORRIED SICK
Coronation Street horror as Gemma Winter rushes child to A&E
In an exclusive chat with the Sun Online show boss Iain MacLeod revealed: "This is another one of those stories that we were hoping to play as an incredibly relatable tale about parental versus grandparental influence over a child. 
"But yes, there is loads of that, more to come for them, it's incredibly poignant. Stu makes some incredibly bad decisions in the course of the story, fully believing that he's right, but he makes a total hash of things I think it's fair to say."
Yasmeen has a hard time trusting partners after going through two abusive relationships, and seeing Stu pursue revenge might shake her faith in him.
The Corrie producer continued: "In the course of that he will seriously endanger his relationship to Yasmeen who, after Geoff and Sharif, has profound trust issues when it comes to men, and Stu's behaviour around this story will give her at the very least serious pause for thought. 
Most read in Soaps
SIBLING RIVALRY
Iconic Coronation Street villain to make shock return for major murder plot
ROMANTIC RIVALRY
Lucy Fallon at the centre of Corrie's biggest storyline teases soap boss
more cobbles
Inside ex Coronation Street star Vicky Entwistle's stunning cosy cottage
RISKY BUSINESS
Carla's secret revealed as she returns to Underworld in Coronation Street
"And once again, it's got fantastically good actors in the middle of it. And yeah, Christmas will be upsetting for that family in a way that will trigger something a bit bigger as we head into the early New Year and spring."
Source: Read Full Article