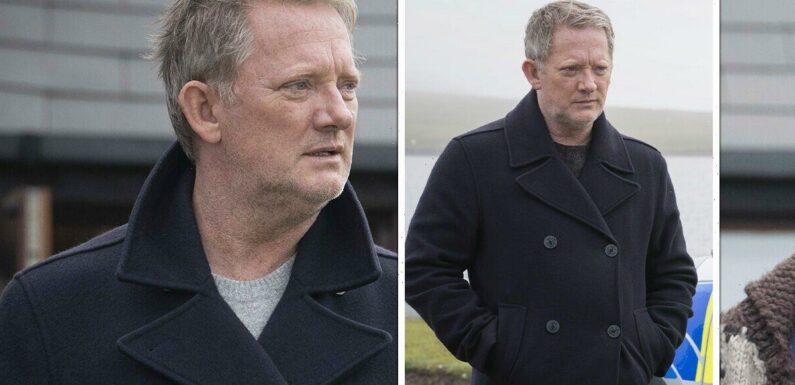 Shetland: Douglas Henshall on being apart from family
We use your sign-up to provide content in ways you've consented to and to improve our understanding of you. This may include adverts from us and 3rd parties based on our understanding. You can unsubscribe at any time. More info
Douglas Henshall, 56, portrayed Jimmy Perez in the BBC Scottish crime drama Shetland for a decade. Viewers were left devastated when he announced he would be stepping down from the role earlier this year as he thought his character's storyline was "coming to a natural end". Season eight of the gritty detective drama will have a new protagonist and Douglas issued a warning ahead of its release.
Douglas' final season of Shetland, series seven, left BBC viewers on the edge of their seats for weeks as his character and DS Alison 'Tosh' McIntosh tried to solve their latest murder case.
Few details have been shared about the upcoming season, and Douglas' official replacement is yet to be announced.
The BBC has confirmed the show will welcome a new lead who will be unveiled in due course.
It is also understood filming will start in spring 2023, with episodes arriving that year.
Discussing Shetland continuing following his exit, Douglas said: "I just hope they don't make a mess of it."
He considered with Laura Kuenssberg on Sunday whether the show can work without Jimmy.
"To be honest, I thought we'd murdered enough people on a small island," Douglas said of his reason to leave the show.
"I think 10 years is a very big chunk of time. I think we'd explored his personal story.
"I think all the ends of those threads were needing to be tied up in some way."
On whether the show can exist without his character, Douglas explained: "Yes, I mean I think there's – I'm very happy that it's going on and I hope it does well.
"You know, it means that there's a lot more work for Scottish actors.
"There's, you know, more work for a crew, there's more money coming into the islands.
"You know, so, I just hope they don't make a mess of it, that's all."
He stressed how it was "certainly" the right decision for him to go.
Douglas said: "(Shetland writer) David Kane and I, after series five, sat down and thought how many more of these can we credibly do
"We thought that if we'd another two seasons, then we could tie it up and end it well.
"But that was to end the whole show, it wasn't just to end Jimmy Perez and for him to walk away. That was the show that was going to end."
The actor added: "The BBC have decided that they want to resurrect it and reinvent it to a degree, so it's not going to be the show that I was in, but it does give them room to do something different."
Season seven of Shetland ended with Jimmy reuniting with his love interest nurse Meg Pattison (played by Lucianne McEvoy) as he admitted his deep feelings for her.
They shared a kiss as he told her: "I didn't want to hide in that police station anymore."
Shetland episodes are available to watch on BBC iPlayer.
Source: Read Full Article