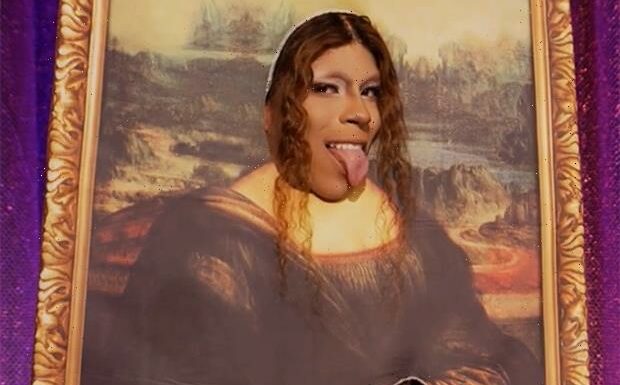 Salina EsTitties' horny reimagining of the Virgin Mary was, shockingly enough, not the most blasphemous moment from Friday's episode of RuPaul's Drag Race.
That accolade goes to Spice, whose take on Miley Cyrus in Snatch Game was nothing short of a jailable offense. Why that voice? Why that laugh? Why constantly hit herself on the head with a hammer? She should have done us all a favor and knocked herself out before the game even started.
A few seats down, Sugar gave her twin a run for her money with a wildly uninspired impression of YouTube sensation Trisha Paytas, while Aura Mayari joined them on their race to the bottom with a downright cringeworthy performance as beauty influencer Bretman Rock. It was all very, very embarrassing.
On the flip side, Loosey LaDuca totally rebounded with a hilarious, spot-on routine as Joan Rivers. From lip syncing for her life in Episode 1 to winning it all in Episode 4? We love a comeback. The judges also greatly appreciated Marcia Marcia Marcia as Tim Gunn, but aside from nailing the fashion icon's signature glare, I wasn't overly impressed.
Speaking of being unimpressed, let's talk about this week's bottom three, which turned out to be aforementioned Snatch Game duds. While I would have sent Sugar to safety and let Spice face off against Aura, I'm not going to complain about Ru's perfectly understandable decision to pit the twins against one another. Come on, that's just good TV.
It also turned out to be insane TV, as the twins appeared to perform a planned (or should I say "canned") routine to Pat Benatar's "You Better Run." It was unclear in the moment whether they choreographed it together ahead of time, or if their twinly connection really is that strong, but the whole experience was baffling.
In the end, Ru chose to keep Spice in the competition, eliminating Sugar. Your thoughts on the twin's inevitable faceoff? Drop 'em in a comment below.
Source: Read Full Article