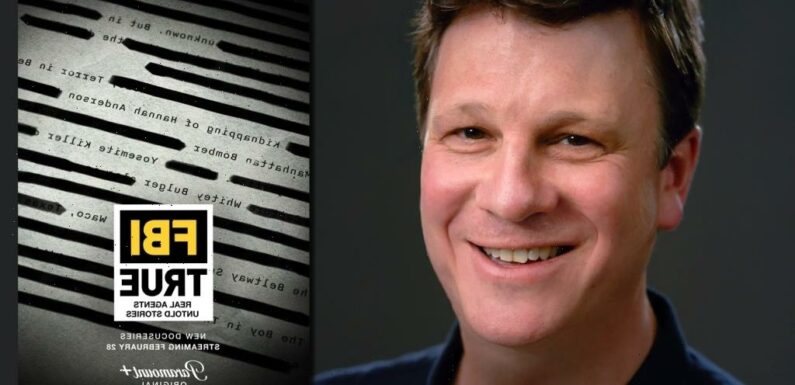 Paramount+ has announced FBI True, a 10-episode original docuseries from FBI co-creator Craig Turk, focused on the real-life situations faced by FBI agents that have inspired the CBS series.
Turk has partnered with FBI special agent Anne Beagan, CBS' See It Now Films and Efran Films Canada on the docuseries which begins streaming Tuesday, Feb. 28 in the U.S. and May 5 in Canada on Paramount+.
The 10 half-hour installments will provide a real-life look into FBI agents' high-pressure world with never-before-seen surveillance video, interrogations with hostage takers and terrorists, and personal photos from the agents' collections. You can watch a trailer below.
Related Story
James Corden Goes Primetime With Last 'Late Late Show' Special
Each episode features insider conversations between agents when they meet at the FBI's favorite bar, the Arts & Crafts Beer Parlor, just down the block from their New York headquarters. "In this relaxed setting, they share hair-raising stories of dangerous missions carried out by the FBI in the United States and worldwide," according to the series description. "With everything on the line, what choices did they make? How did they keep their cool with a kidnapped child's life on the line, or with a bomb ticking in an unknown location, or a terrorist on the loose?"
https://youtube.com/watch?v=KDQ0x-vyx_U%3Ffeature%3Doembed
FBI True is produced by Efran Films Canada for See It Now Studios. For Efran Films Canada, Mike Schultz is the series producer and showrunner; co-executive producer Solly Granatstein; and executive producers are Shawn Efran, Craig Turk, Anne Beagan, and Azadeh de Leon. For See It Now Studios, Susan Zirinsky, and Terence Wrong are the executive producers, Aysu Saliba is the supervising producer, and Adam Goldfried is the executive director.
Must Read Stories
Elizabeth Banks' 'Cocaine Bear' Lines Up $2 Million In Thursday Previews
Guillermo del Toro Following 'Pinocchio' With Toon Take On Ishiguro's 'The Buried Giant'
Buyers Descend On English Capital; Cost Of Living & Docs Analyzed
A Year After Russia's Invasion, Correspondents Make Case For Continuing Coverage
Read More About:
Source: Read Full Article