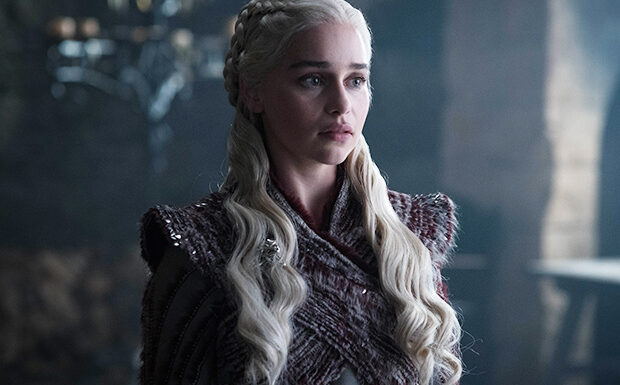 HBO is delving even further into the Westeros history books: The network is eyeing a prequel to Game of Thrones focused on the reign of Aegon I Targaryen, our sister site Variety reports.
The proposed series — which is only in the very early stages of development at this time — would take place about a century before HBO's current prequel House of the Dragon (which itself is set 200 years prior to Game of Thrones) and tell the tale of King Aegon I Targaryen, who was the very first to sit on the Iron Throne and establish the Targaryen dynasty. Aegon and his sister wives, Visenya and Rhaenys, used their three dragons to conquer six of Westeros' seven kingdoms (all except for Dorne).
No writer is attached to pen the series yet, but HBO is currently searching for the right writer to help get the series moving forward in development. There's a chance the series could kick off with a feature film, which would then lead into the series, but plans are still hazy at this point.
Game of Thrones was such a massive success for HBO — its eight-season run ended in 2019 — that the network began developing a slew of spinoffs and prequels. Only one has made it to air so far, however: House of the Dragon, which debuted last August and earned stellar ratings on its way to a swift Season 2 renewal, with an eye toward a 2024 return. In December, book author George R.R. Martin offered an update on the other spinoffs: "Some of those are moving faster than others, as is always the case with development… None have been greenlit yet, though we are hoping… maybe soon."
Source: Read Full Article