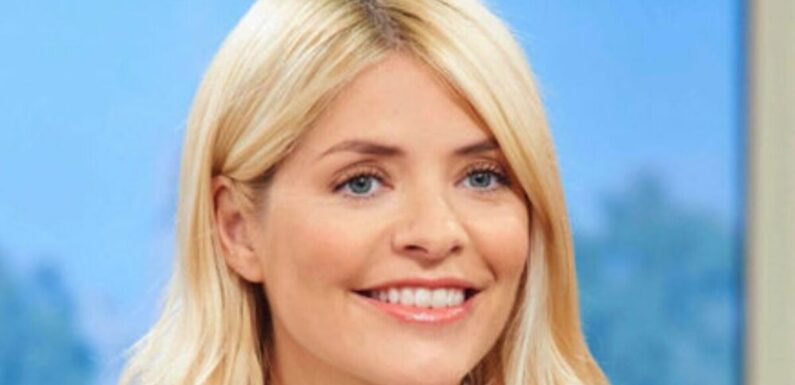 Should Holly Willoughby also depart from This Morning?
On Saturday, May 20, it was confirmed Phillip Schofield had decided to step down from his presenting role on This Morning alongside Holly Willoughby.
His exit came after rumours of a feud between the pair had begun and they were "barely speaking" off camera.
Holly's future on the show came into question soon after Phillip's announcement, however, journalist Danny Kelly claimed she was "too big to go".
Speaking to GB News present Nana Akua he explained: "Do we want a new broom? Sweeping clean of ITV studio.
"I think she is too big to go, I think she is Mrs ITV. If he was Mr ITV she is now Mrs ITV, she is very popular as I understand.
READ MORE: Stephen Tompkinson hit by double death family tragedy after fireball car crash
"I personally can't warm to her but that is just me. Not saying she isn't a warm, likeable person, I can't warm to her.
"I like Alison [Hammond] and I like Dermot [O'Leary], Alison is just a big bundle of fun, she is a Brummy girl, she is a local girl and she is loved up there."
However, viewers were left divided by the comments made and took to their Twitter to express their thoughts.
Garry Lavin asked: "But why? What has she got that others haven't?"
Don't miss…
Repair Shop expert bids farewell to co-star in emotional tribute[WATCH]
Bargain Hunt star Caroline Hawley's life and famous husband explored[INSIGHT ]
Kate Garraway leaves GMB star in tears with sweet goodbye message[LATEST]
@AnthonyNumamoid penned: "I find it hard to believe that she didn't know all about Schofield, I for one am not buying the 'I only worked with him'."
@MiahHazel laughed: "To big to go? Mrs ITV? Those titles were for someone like Cilla [Black], someone with a big personality and talent." (sic)
Whilst @stevelovescake disagreed and simply asked: "Really who cares?"
Annie Mayers agreed: "People need to stop this witch hunt on people in entertainment. If you don't like them, don't watch them. It is literally that simple."
@HelloBABY88 said: "Whether she knew anything or not, doesn't mean she needs to step down as well. People had an issue with Phil and he's gone, let the woman get on with her job." (sic)
It is not known who will be taking over from Phillip, with Alison Hammond and Dermot O'Leary presenting for the next two weeks whilst Holly is on her half-term break.
After the news of Phillip's departure broke, Holly wrote on her Instagram story: "It's been over 13 great years presenting This Morning with Phil.
"I want to take this opportunity to thank him for all of his knowledge, his experience and his humour. The sofa won't feel the same without him."
Nana Akua airs Saturday and Sunday from 3pm on GB News.
Source: Read Full Article