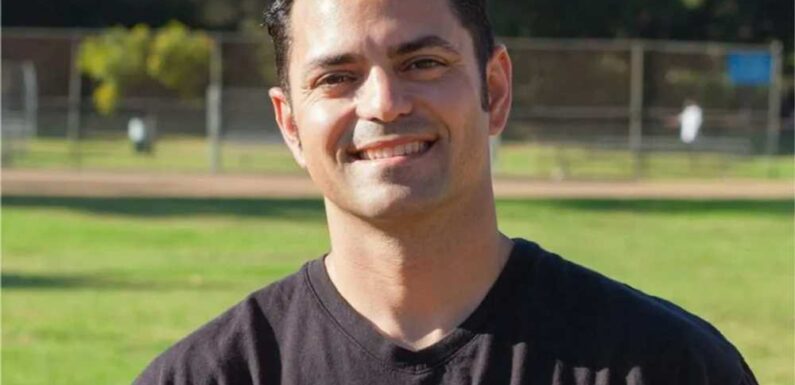 A CHILDHOOD film star quit fame to become a firefighter in a big career change-up.
Mike Vitar shot to stardom when he appeared in The Mighty Ducks back in 1992.
He played the role of Luis Mendoza in the final two films from the American franchise.
The now 44-year-old also starred in The Sandlot, which centres around a kids' baseball team.
However, these days Mike has a completely different job having quit acting despite a promising career.
He's now a firefighter and lives in Los Angeles with his wife Kim Vitar, who he married in 2006.
read more on films
Hit film franchise's latest movie could be delayed by 2 YEARS due to strike
Massive nineties boyband set to reunite for film & first new song in 22 years
Mike had initially took up acting from the age of 12 after a casting producer spotted him waiting in line at a funfair.
His final acting credit is from 2008 when he featured in animated comedy The World Is Hot Enough.
Meanwhile, pop legends A1 looked unrecognisable from their days as chart-topping teen heartthrobs as they performed on stage.
The group, who are all now in their 40s, appeared minus Ben Adams, 41, at Kubix Festival in Sunderland last month.
Most read in Film
Back To The Future star Claudia Wells looks unrecognisable 38 years after film
Strays is a rude and rip-roaringly funny film full of unexpected twists
Snow White star brands Prince Charming a 'stalker' as reboot goes woke
Major update on Barbie sequel after Margot Robbie smash hit rakes in £1bn
Paul Marazzi, 48, Christian Ingebrigtsen, 46, and Mark Read, 44, were worlds away from their teenage selves at the gig.
The British-Norwegian pop group formed in 1998 – but following a string of UK No1s and huge chart success in South East Asia, Paul quit the band in 2002.
The previous year, the group had experienced utter tragedy when four fans were trampled to death at a gig and signing in the Indonesian capital Jakarta.
We pay for your stories!
Do you have a story for The Sun Showbiz team?
Email [email protected] or call us direct on 0207 782 4220 .
We pay for videos too. Click here to upload yours.
Source: Read Full Article