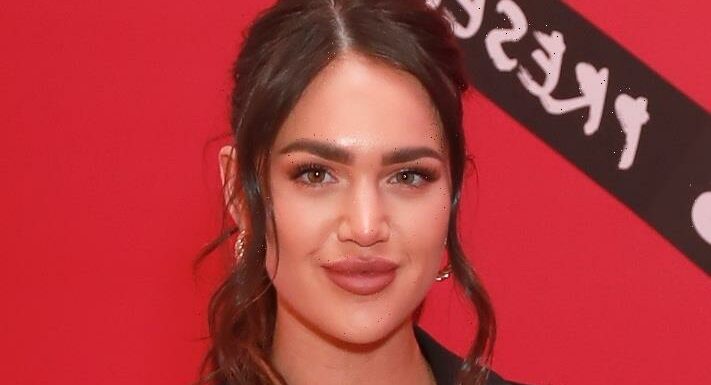 BY day, the Love Island villa in South Africa was bathed in glorious warm sunshine – but come night time the cast were left shivering in their minidresses.
Original islander Anna-May Robey has revealed what life was really like in the luxury compound in an exclusive interview, and not everything was as it seemed.
It was hard not to be distracted by the blustery conditions once the sun set on the compound, and it was far from a warm, summery breeze.
Anna-May, 20, explained: "In the days, it was absolutely boiling and was really nice, but in the nights it was freezing!
"Obviously you've got to look nice. You can't wear like big jackets or put a blanket on because they want you to look like you're on Love Island. You can't be coming out in hats and scarf. It was horrible. In the end we were trying to get under the duvet, but the terrace was really warm. It's really sheltered."
It wasn't just the cold conditions that made the evenings the most challenging part of the experience.
READ MORE ON LOVE ISLAND
Love Island's Shaq broke strict show rule – but it was never shown on camera
Huge Love Island shake up for stars as show changes way it is filmed
Some of the programme's most dramatic moments took place at night and that meant tiring, extended periods of filming.
"The night I left, we were all sitting there and it was a long night," said Anna. "I was thinking surely we're going to go to bed soon and they let us make bacon sandwiches in the kitchen. And I thought this isn't right, they usually tell us off for being in the kitchen all night.
"I was so exhausted. It had been a long day and then next minute we all get called to the fire pit. I said 'oh God' because the fire pits are so long. It takes ages. When Jessie [Wynter] and Aaron [Waters] were making that decision, they must have had an hour. We were standing there, it was windy, it was cold, we were standing in our heels. When you're at home you can go to bed when you want to go to bed, but there you can't."
The islanders quickly lost all concept of time in the villa without access to clocks, and, initially, it proved disorientating.
Most read in Love Island
All set to 'kick off' at reunion after Kai and Sanam are crowned winners
Love Island feud 'revealed' as Sanam snubs two show finalists after win
Love Island villa up for rent – and you can stay in Casa Amor for £8.9k a NIGHT
Kai and Sanam reveal what they're spending £50k Love Island winnings on
Anna-May said: "You're told when to go to bed, you're told when to get up, so you're kind of in the producers' routine, kind of being told what to do. It's weird when you don't know what time it is. You don't know when lunch is gonna be or when you're going to have your tea, you just get used to it after a day or two."
One of them most strictly enforced rules was the wearing of microphones at all times, as without recorded conversations, there would have been no show.
Anna-May recalled being told off by producers for ditching her mic while getting changed.
She said: "Say you're getting changed in the changing room and you take your mic off and you're talking, they're like 'Anna-May, put your microphone on' or they're like 'get changed, quick!' Because they want to listen to your conversations. They can't really put you on TV if you've got your top off, can they? You get used to it in the end, but the first couple of days are weird 'they're watching me and listening to me'."
She added: "They called me to the beach hut a couple of times a day, where you've got to talk to the cameras, and I'd run into the dressing room to touch up my makeup and they'd be like 'Anna-May, get to the beach hut now'. I can't be sitting there on the TV looking like this, a sweaty mess that's been in the sun all day."
Despite the strict rules, Anna-May praised bosses and the crew for "really looking after" the contestants.
This weekend she will reunite with her co-stars for the series' reunion special and she can't wait.
Her 10 days in the villa were relatively drama-free, and she expects even her more divisive co-stars will be on their best behaviour.
She said: "There'll be certain people that might not bother with each other, but I don't think anything will kick off."

Source: Read Full Article