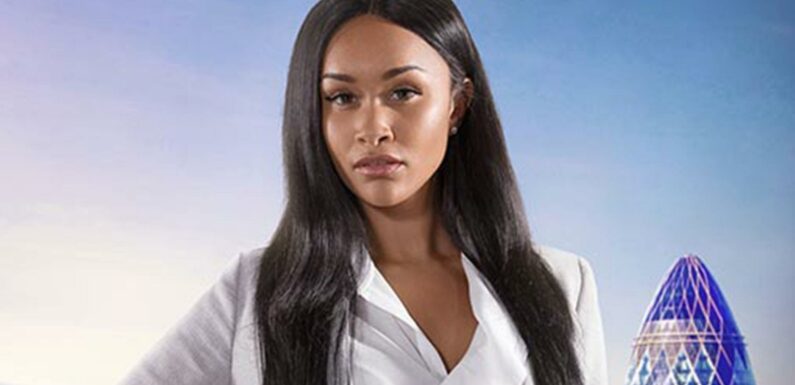 THE Apprentice 2018 winner Sian Gabbidon has revealed her trick that allowed her to look so good when they were woken up at 4am for the tasks.
Since hitting our screens in 2005, The Apprentice viewers have been amazed at how early the contestants have to get up for the tasks each week.
The entrepreneurs are woken up by a phone call at ridiculous hours of the morning and given five minutes to get out of the door.
Sian, 30, beat nut milk brand owner Camilla Ainsworth to the top spot and became Sir Alan Sugar's business partner in the fourteenth series of the BBC One show.
The northern lass, who is owner of SNME The Label, came up with a little hack to make sure she was ready for when the cameras started rolling.
In an exclusive chat with The Sun, Sian said: "You literally didn't get that much time."
Read more on The Apprentice
The Apprentice full line-up – from salon owner to martial arts instructor
I was on The Apprentice and here is how we choose who answers 4am phone call
Inside the life and career of former The Apprentice star Thomas Skinner
I was runner up on the Apprentice – the brutal filming schedule had me in tears
She continued: "That was a genuine get ready, jump in the shower, do your make-up and get downstairs and be ready to leave the door.
"To be honest, by the end I used to… I'm an early bird anyway, so sometimes I got up early, get a bit ready, sort my life out a little bit and get back into bed!"
There was one part of her beauty regime that certainly stressed her out under pressure.
Sian continued: "I had lashes on…
Most read in TV
Piece of Cake revealed on Masked Singer & clue to Fawn's identity discovered
Ex-Bake Off host Sue Perkins reveals shock diagnosis
The Masked Singer fans shocked as Piece of Cake revealed as singer
Hollyoaks star Jessamy Stoddart gives birth to first child
"So I thought I haven't got time to put my lashes on in the morning, but by the end I was sticking them on, I was like I'm just going to get my lashes on and then get back in bed because I'm not going to have time to do all of this!"
Since her stint on the show, Sian has accumulated an impressive 114k followers on Instagram.
Not only has she been focusing on her brand, but she's also been on our screens for other programmes.
Sian has taken part in Celeb Ghost Trip and spoken on the panel for UK Black Business Week.
Watch the most recent series of The Apprentice on BBC iPlayer

Source: Read Full Article