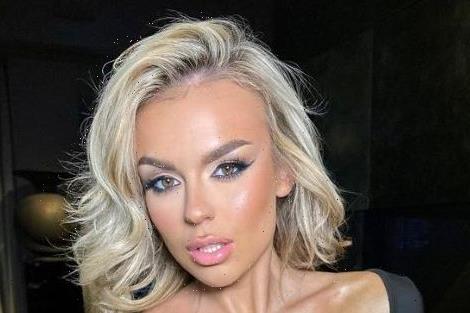 TALLIA Storm has revealed she has made so much money from TikTok that she is able to afford her dream flat in London and she could fund her latest music video.
The 24-year-old, who is a self-confessed hustler, has over 700,000 followers on the platform and has racked up an incredible 28 million likes, which she has managed to convert into cash.
Despite being from a wealthy background – her mum Tessa Hartmann is a very successful entrepreneur – Tallia has always worked hard and says her parents have instilled into her the need to make her own money.
Speaking about how well she has done from TikTok, the singer said: "It's all just brand deals. I'm not going to say a price but it's enough for me to rent in London and live this life and to put my music on top.
"So it's phenomenal, I think this is why so many influencers and musicians are all running to TikTok because that is the future. If you want to be an entrepreneur, you've got to maximise TikTok."
Last year Tallia took a step back from social media to concentrate on her singing career and found herself struggling to pay her rent, but after a summer of sleeping on her sister's floor she managed to make enough money to move out.
Read More on Tallia Storm
Tallia Storm puts on busty display after opening up about split from footballer
Tallia Storm reveals she's single after split from footballer Harvey Vale
She explained: "My parents are so strict.  When I first said I wanted to move to London, my dad, because I got straight A's in school, I was very smart.
"And my dad was like 'Well, if you're not going to go to uni. If you're not going to go be a lawyer or be a doctor', which I could have done easily. They're like 'if you want to move to London, you've got to be able to fund this yourself'.
"And that's originally why I did Celebs Go Dating  – for the money. This is a business. I'm an entrepreneur and I'm going to take the money.
"I've got rent to pay and I remember last year I was focusing on my music and just in the studio so much it wasn't doing as much influencer stuff and I turned a lot of TV down.
Most read in Celebrity
Katie Price reveals most shocking tattoo yet – with THONG inked on bum
Watch as horrified Avril Lavigne confronts topless protestor
Inside Katie Price's luxury stay in Bangkok hotel before bankruptcy hearing
Kerry Katona sparks debate as she reveals how often she washes her hair
"Next thing you know, by February, I had to move out of my flat because I literally couldn't afford it and move in with my sister.
"She had a one bed and my mum could have easily said 'here I'll pay' but my parents aren't like that. They are like 'if you can't afford to do this, then go get a proper job'."
Tallia continued: "I worked harder than I ever did when I lived in my sister's house because I felt so awful. I was living out of a suitcase and my stuff was in storage.
"And then by September, I saved the entire summer, I was able to move into my dream flat. And now I'm literally in my dream flat renting there with a pool and I concierge and I manifested that because I worked my little socks off."
Source: Read Full Article