C'mon, does it come as any surprise that the most boring Bachelor alum Jimmy Kimmel has ever interviewed was none other than Juan Pablo Galavis. If Kim Kardashian were the host of the late night show, she'd probably go off and be like, "J.P., you are the least exciting to look at!" as 10 cameras capture every angle of Juan Pablo's shocked face. But since this is Jimmy we're talking about, he just spilled all the details during Watch What Happens Live with Andy Cohen.
During his interview with the Bravo honcho, Jimmy took a second to answer a few questions from the viewers. One fan named Carlos S. asked, "Since you're always forced to talk to them, who's been the most boring Bachelor contestant you've ever interviewed on your show?"
Thinking out loud, Jimmy said, "The most boring Bachelor contestant I've ever interviewed on the show" before asking his wife, Molly McNearney, who she thinks it is. After getting her input, Jimmy responded, " Molly says the soccer player," which is an obvious reference to Juan Pablo. You can probably expect him to tweet about it later.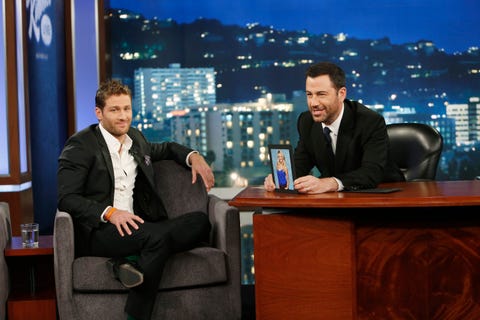 When another fan asked him if he had any "well that went south fast" interviews, Jimmy joked, "Yeah, almost every night." Since this has happened multiple times, he couldn't pick just one contestant. He explained:
Yikes! Good thing he's a pro and video editors exist, right?
Source: Read Full Article