The Below Deck franchise has a new chief stew and a new series but with all the same wild drama. Below Deck Sailing Yacht set sail a few weeks ago with chief stew Jenna MacGillivray running the interior of the luxury sailing yacht.
MacGillivray shared that she was trained like a "Navy Seal" so she planned to run an extremely tight ship adding that she wasn't her team's mother, she is their chief stew. She laid down the law pretty quickly with her team, reminding them that they are going to be working solidly to meet the guests' needs. There's no time for coddling or hand-holding.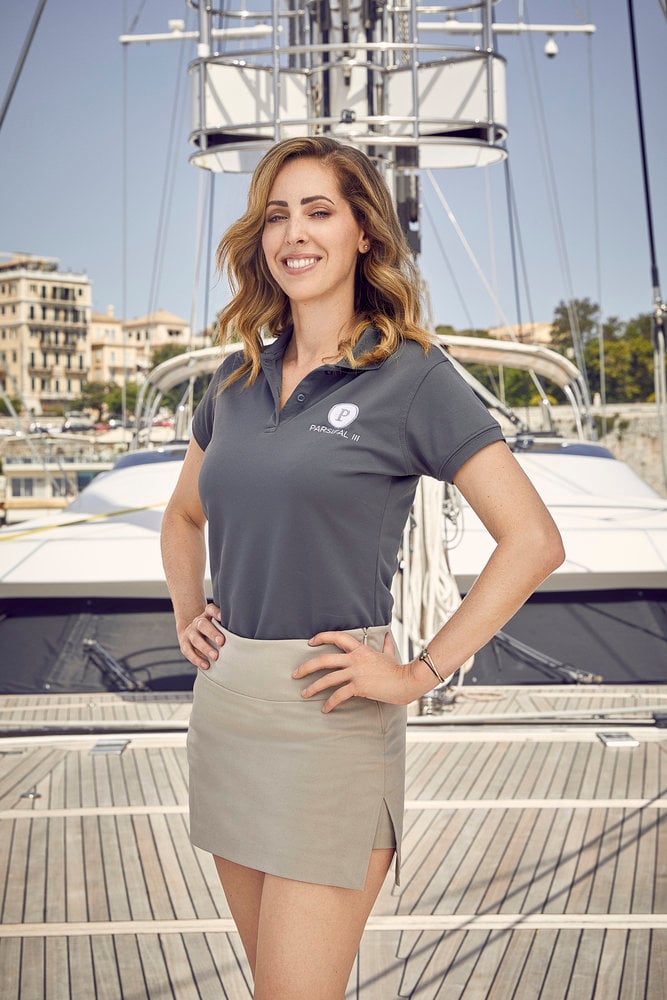 MacGillivray is the fourth chief stew in the franchise. In addition to Kate Chastain, Adrienne Gang did one season of Below Deck. Plus, she joins Hannah Ferrier from Below Deck Mediterranean. Bravo's The Daily Dish caught up with both MacGillivray and Chastain to find out if they've met. Plus, what quality do they share?
They are forming a friendship
Chastain revealed that she has connected with MacGillivray already. "Jenna and I are kind of friends. I've met her before, and she's really sweet, hilarious," she told Bravo. "So we DM each other a lot, and I'm just really happy that I could give her any advice that she might need during this crazy adventure."
MacGillivray told Bravo's The Daily Dish, "Her and I get along really well. She's been in the game for a long time, and she's lovely. I think her and I are on the same page for a lot of things, so it's nice to have an OG have your back."
Ferrier and Chastain were also friends and shared a common bond that not many others understood. In the past, the department heads both commiserated on being constantly questioned by lower-ranking stews. Plus, they agreed they'd probably share the chief stew role if they ever worked together.
However, the friendship fractured when Chastain found out Ferrier was gossiping behind her back. Chastain confronted Ferrier about the gossip via a text message in late summer and never heard from her again.
They are both have a healthy dose of dry sarcasm
MacGillivray shared that she and Chastain have one big similarity. "I think we both have the dry sarcasm down to a T. So I like that," she said.
While MacGillivray says she can't comment specifically about Chastain because they are still getting to know each other, she says they both have that same "type A" trait. "I don't know her well enough. I've never worked with her. You can't ever imagine working with another chief stew because you're both these Type A personalities," she said.
"I think that she is equally respected by her captain and has been for years, and I feel like the captain's opinion is by far the most superior, so kudos to her for kicking it in the game for this long. I'm glad we have a friendship and a mutual respect, so that's awesome," MacGillivray said.
Source: Read Full Article