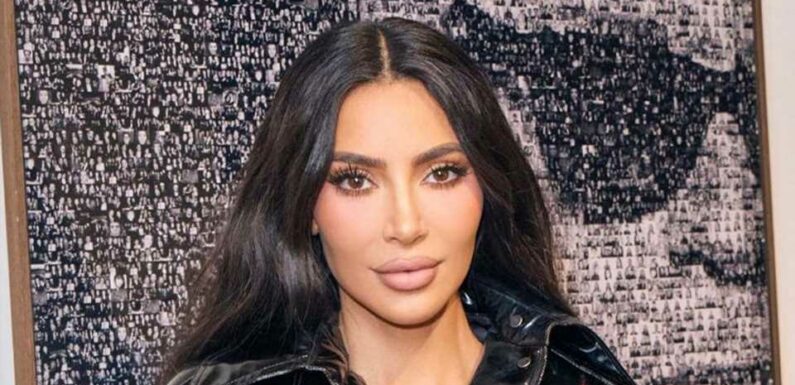 KIM Kardashian's Palm Springs property has been forgotten about amid her fight to build her custom mansion.
Kim's big plans for the property were postponed back in February 2022 when The U.S. Sun reported the City of La Quinta requested more information to meet fire safety and pool codes before the construction process commenced.
However, the 42-year-old's architect team never responded to the requested adjustments to the detailed plans and the permit application expired.
The Kardashian has a new permit, but she still has not received approval for her plans – leaving the $6million Palm Springs property vacant.
Since the building plans were paused for so long, the property is now a massive eyesore covered in blotchy green grass.
There are several large yellowing patches and other patches of dirt because it's not being maintained.
The property is in stark contrast to the perfectly manicured golf course that sits beside it.
WELCOME TO THE NEIGHBORHOOD
Kim and her ex-husband Kanye West, 45, purchased the two-acre plot of land in 2021.
Since then, the Skims founder has been working with Japanese architect Tadao Ando to perfect the plans for her out-of-this-world mansion.
Tadao Ando has designed a home in Malibu that was purchased by Beyonce and Jay Z for $200million.
Most read in Celebrity
Strictly star Amy Dowden reveals she's battling breast cancer at 32
Major BBC TV show has Phillip Schofield in its sights after his This Morning axe
Key evidence Maddie cops are searching for is revealed as bags taken from lake
This Morning bosses dramatically release new Phillip Schofield statement
The property is positioned in a star-studded Palm Springs development.
Kim's sister Kylie Jenner, 25, Kourtney Kardashian, 44, and their mother Kris Jenner, 67, also own homes in the development, but their properties are not as massive as Kim's.
TICK-TOCK
Kim has been waiting for approval to break ground on her brand-new Palm Springs mansion, but she needs to provide more information to the planning board.
The U.S. Sun can exclusively reveal Kim has a little under three months to submit building plan revisions before her permit application expires again.
She previously filed to build on the $6M piece of land in the winter of 2021, but the permit expired before the star had the chance to begin construction on her spaceship-shaped mansion.t
According to The City of La Quinta, Kim plans for her 41,817-acre land to include a pool and a spa.
She won the $6 million plot in the divorce from Kanye and has been waiting over two years to break ground.

Source: Read Full Article