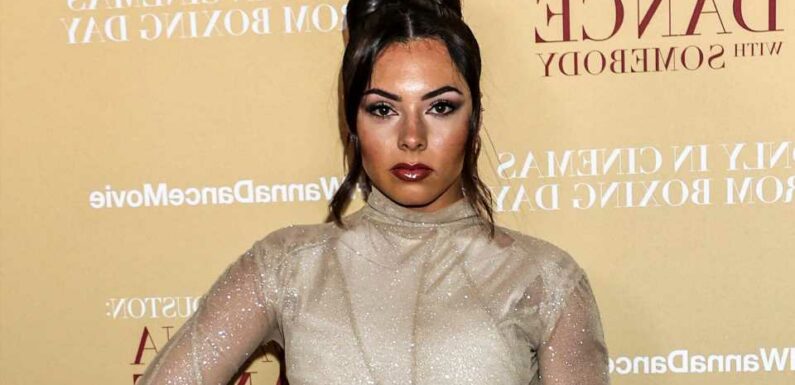 LOVE Island star Paige Thorne has sparked dating rumours with a former show winner after a flirty TV appearance.
Paige, 25, recently said she'd put a ban on romance after being 'fed up of all the drama.'
She famously coupled up with Adam Collard in the 2021 series and the pair became official after leaving the villa, but split soon after.
However, fans say they've spotted chemistry between the Welsh beauty and former winner Greg O'Shea.
After an interview on the Six O'clock show, viewers said they'd "be on board" with Paige and Greg as a couple.
Read More on Paige Thorne
Love Island's Paige Thorne sends out cryptic message ahead of Winter series
'I was on Love Island and I've given up on romance' says Paige Thorne
Paige looked stunning as she was interviewed by Greg and questioned about her time on the show.
And those watching along couldn't help but notice "flirty banter" between Greg and the paramedic.
Paige cheekily asked Greg whether he'd like to go back on the show with her.
He smirked and replied: "Shall we couple up together and go back on? That's a good idea. There you go."
Taking to the comments, one person said: "Greg seems to be a grounded person as well. I can see them together."
Another added: "I'd ship Paige and Greg not gonna lie," and a third said: "I'd actually like Paige and Greg together😂."
A fourth person commented: "Paige and Greg would make such a lovely pair."
It comes after Paige poured her heart out in a searingly honest chat with The Sun, saying: "I don't believe in fairytales any more. I don't think they exist.
Most read in Love Island
I was on Love Island – I was shocked by bizarre reason Islanders get told off
Maya Jama enjoys dinner out with male pal ahead of Love Island debut
Inside Love Island's Lana Jenkins' friendship with Michelle Keegan
Love Island's Lana opens up on 'heartbreak' from ex Owen Warner
I want to stay single, focus on myself and no more boy drama this year."
She added: "You've got to love yourself, otherwise nobody else will."
Speaking of plans to help lift her spirits she said: "I'm happy being single and I'd love to go on a girl's holiday.
"I can 100 per cent say I am not looking for love.
I honestly couldn't think of anything worse than dealing with that kind of drama."

Source: Read Full Article