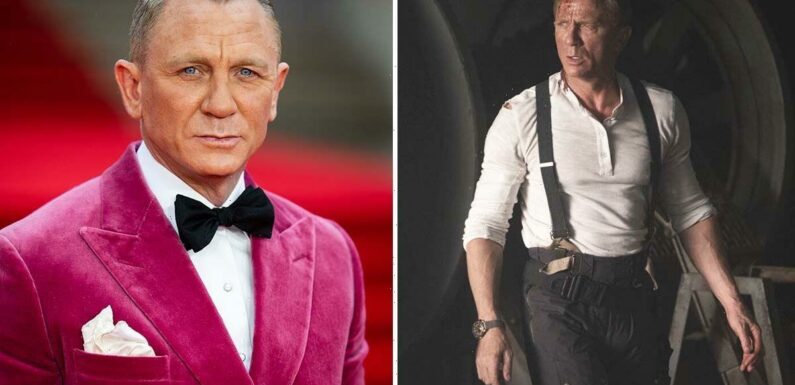 Daniel Craig 'wanted to stop after Spectre' says Broccoli
We use your sign-up to provide content in ways you've consented to and to improve our understanding of you. This may include adverts from us and 3rd parties based on our understanding. You can unsubscribe at any time. More info
Over the last 60 years, James Bond has killed a lot of baddies and seen allies and lovers perish too. However, only Daniel Craig had the courage to have 007 himself die. And it turns out that No Time To Die's emotional and explosive end to Ian Fleming's spy was years in the making.
Back in 2006, after the Berlin premiere of Casino Royale, Daniel Craig asked Barbara Broccoli how many of these Bond movies he had to make. The 007 producer told him four and he replied: "Oh, okay. Can I kill him off in the last one?"
She secretly agreed, with the star telling Variety after the release of No Time To Die: "So, I struck a deal with her back then and said, 'That's the way I'd like it to go.' She stuck to her guns."
Yet since then, some fans have been confused as to how exactly "James Bond Will Return" as the end credits promised. Craig explained how in a new interview where he revealed the two reasons he wanted to kill off his 007.
Speaking with the LA Times, Craig said one reason was so that he could move on from Bond.
The 54-year-old confessed: "I don't want to go back. I suppose I should be so lucky if they were to ask me back, but the fact is I need to move on from it. The sacrifice that he makes in the movie was for love and there's no greater sacrifice. So it seemed like a good thing to end on."
Meanwhile, his other reason for killing off his 007 was for the franchise's future, in an answer where he suggested what age the next Bond should be.
Craig said: "[It] resets [and] start again, which [the franchise] did with me." Bond fans will remember that Casino Royale pretended that the 007 movies that came before it never happened. Instead, the movie began with a version of Fleming's spy who had just received his Licence To Kill.
Similarly, the outgoing Bond wants the reboot to do the same thing again after his 007 perished, as he explained further.
DON'T MISS
Next James Bond – The major Marvel star backed by Adele [NEXT BOND]
James Bond producers 'pressured Daniel Craig into Spectre' [SPECTRE]
Sean Connery's incredible generosity in final James Bond performance [SEAN CONNERY]
Craig added: "And I was like, 'Well, you need to reset again.' So let's kill my character off and go find another Bond and go find another story. Start at [age] 23, start at 25, start at 30." The No Time To Die star was 38-year-old when Casino Royale hit cinemas back in 2006.
Interestingly, he thinks they should start much younger this time around. Although, 007 producer Michael G Wilson has admitted they're looking for an actor in their thirties given that Bond is already "a veteran" who has served as a Commander in the Royal Navy.
SOURCE
Source: Read Full Article