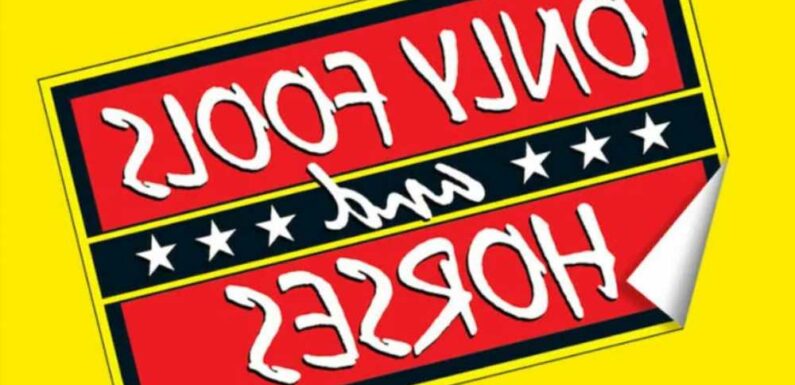 ONLY Fools and Horses legends David Jason and Sue Holderness were reunited – and fans loved it.
The pair, who played Derek 'Del Boy' Trotter and Marlene Boyce, cosied up together for a picture.
Sue, 73, posted the shot on Twitter, writing: "SO lovely to be with Sir DJ again."
She and David, 83, both bowed out of classic BBC sitcom Only Fools And Horses when it ended two decades ago.
Sue played the wife of Del's snobby friend, car dealer Boycie, and he often greeted her with a pat on the bum.
One fan asked her after she posted the snap: "Did he greet Marlene in the customary way ?! The little playful smack across the buttocks ?!"
More on Only Fools and Horses
Only Fools & Horses star Sue fears magic will be lost if show is re-edited
Only Fools and Horses superfan laid to rest in Reliant hearse
She replied: "Maybe!"
Others branded them "icons" or "legends" and posted their gratitude for the long-running show.
One fan wrote: "Thank you for the countless laughs.. the moments… the memories.. honestly one of the greatest shows of all time..
"Wish it was still going.. there was and never will be anything like it."
Most read in TV
Queer Eye star dies aged 63 as show stars pay tribute
Martin Roberts breaks down in tears as he announces death of father
Ashley Banjo hits back as fans slam birthday message to ex wife after split
Legendary BBC star named greatest British TV presenter of all time
The pair were at the annual Only Fools Convention in Milton Keynes, alongside EastEnders' Jake Wood, who once appeared in an episode as Rodney's assistant.
The cast has suffered many notable deaths, most recently legendary actor John Challis, who played Marlene's husband Boycie.
Sue recently spoke about about the move to edit some shows made in the recent past – Only Fools began in the early 1980s – to avoid causing offence.
She told The Sun: "If you edited out everything slightly controversial now you would lose a lot of brilliant episodes.
"Do we have to lose TV magic because of a few hyper-sensitive people?"
Sue and David were reunited by the BBC when she bagged a recurring role on another sitcom, Still Open All Hours.
Source: Read Full Article