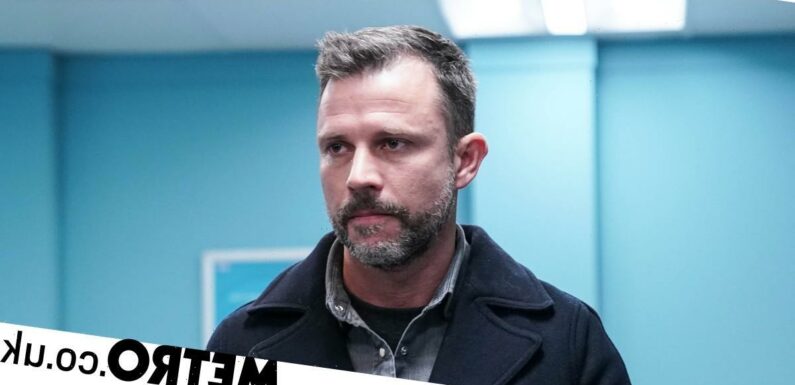 There's drama ahead for the Slater's as Ryan Malloy (Neil McDermott) makes his much anticipated return to EastEnders.
Ryan has been away from our screens since 2016, but soon discovers that his daughter, Lily (Lillia Turner) is pregnant and decides to pay her a visit.
Shocked that he has come back into their lives, Stacey meets him in the café to hear what he has to say.
Soon after, a sheepish Lily appears. The pair spend some quality time together, where Ryan learns all about their financial struggles and even offers to help them out.
As Ryan gets to know his little girl again, he soon drops a bombshell. But what is it?
'Ryan comes back with a bit of an agenda of his own,' actor Neil McDermott explained to us.
'He's of course not been around for a while, so whatever he thinks should be the right thing, isn't going to be taken too well by Stacey and other members of the Square – he hasn't been around, so why should he have a right to say anything at all, which I understand.
'In Ryan's mind though, something massive has happened here and he tries to be of some help.
'We learn that he's doing alright for himself and has money that could help the situation.
'He's carefully trying to tread his way through to become a bigger part of Lily's life, but its whether or not Stacey, Lily and the family want him around.
This storyline is actor Neil's first time working with Lillia Turner, and he was full of praise for the young actress.
'She's got a big storyline right now, I think it's her first major storyline and she was great,' he said.
'She's 13-years-old and working with someone she doesn't know, who's playing her dad, but we hit up a rapport quite quickly.
'I hope she had a good time working with me, I enjoyed working with her and I thought she did an amazing job.'
Source: Read Full Article