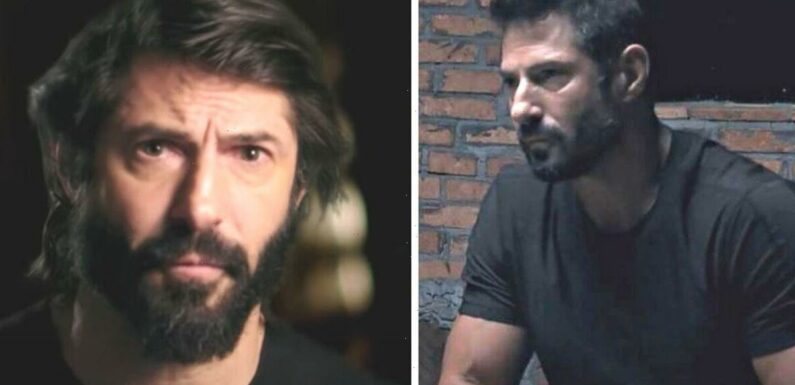 SAS Who Dares Wins: Contestants in scary Trainasium challenge
We use your sign-up to provide content in ways you've consented to and to improve our understanding of you. This may include adverts from us and 3rd parties based on our understanding. You can unsubscribe at any time. More info
However, fans were left distracted by one of the Directing Staff (DS), who made a return looking "unrecognisable". Rudy Reyes replaced Ant Middleton in SAS: Who Dares Wins, and was the new Chief Instructor during last year's series. This year, he has stepped down to become a regular DS. However, his return left some Channel 4 viewers baffled as they admitted they don't "recognise him" due to a major change to his appearance.
A former US Marine Corps hero, Rudy returned for another series, which had fans at the edge of their seats on Monday.
However, his appearance left some fans of the show shocked as he had undergone a change of hairstyle.
Where last year he sported longer locks and a big beard, his hair has since been trimmed back, and his facial hair seems much more groomed.
Many took to social media to express their surprise at how he looked.
Twitter user @ZiggyandG asked: "Rudy's cut his hair?! #SASWhoDaresWins," along with a shocked emoji.
@je_jade_je penned: "How different does Rudy Reyes look? #SASWhoDaresWins."
@countessraven15 stated: "Much preferred Rudy with his long hair #SASWhoDaresWins."
@happle_p added: "Rudy got a haircut #SASWhoDaresWins."
View this post on Instagram

A post shared by Rudy Reyes (@realrudyreyes)
"Rudy has a new haircut? Barely recognised him! #SASWhoDaresWins," @orchidfoxy admitted.
@Bufferb2012 chimed: "Rudy donning a new hairstyle #SASWhoDaresWins."
@Rosie12_1994 quipped: "#SASWhoDaresWins is that American guy Rudy still in it? Lol…"
Talking to press last year about replacing Ant, Rudy took a swipe at his predecessor.
Rudy and the other DS' oversaw the gruelling tasks, which instantly pushed the recruits to their limits.
The first the contestants were faced with was the trainasium task.
This saw recruits traverse two parallel bars suspended 50 feet above the ground.
During the crossing, required to complete multiple manoeuvres, and several failed to get across.
Ant left the show how after four women allegedly accused him of making "lewd and suggestive comments" during the filming of SAS, which Ant denies, saying he only ever engaged in "military banter".
Rudy hit back at the former Chief Instructor in 2022, telling The Sun he has "decorum" and doesn't say "misogynistic things".
He told the publication: "I just think I have decorum and don't curse and say misogynistic things while everyone is listening.
"That's the difference, and I have more combat experience – and if that makes me woke, then fantastic."
The new format on Monday's episode saw the recruits thrown into the depths of the jungle in North Vietnam.
Whilst in Thung Ui, the elite team of special forces operators put them through their paces.
Newcomer DS Chris Oliver joined Jason Fox and Rudy as a DS.
SAS: Who Dares Wins continues on Monday at 9pm on Channel 4.
Source: Read Full Article