Network also announces "Love Fraud" will debut in August
Facts are so often stranger than fiction: The truth can be so terrible that we struggle to believe it, or so joyous and full of life that we're inspired or moved. The past decade has seen a boom in the documentary space as streaming platforms have invested in their production and proliferated their distribution opportunities. So many docs that could have made this list, from those that have inspired public policy changes to others that captured gorgeous slices of life often overlooked, and even a few that pushed the visual boundaries of what's possible in non-fiction storytelling. Here are a handful of the best documentaries from the previous decade: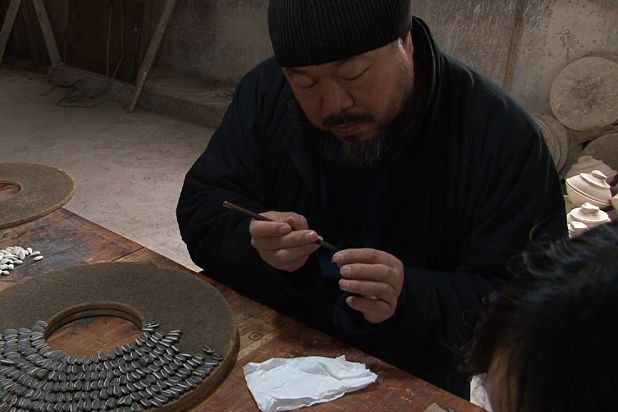 10. "Ai Weiwei: Never Sorry"   Alison Klayman's documentary may have been many Americans' introduction to Ai Weiwei, the outspoken artist (whose work has found a devoted following on social media) and whose voice that the Chinese government has threatened to silence more than once. Not only does Klayman's extensive film retrace many of the highlights in the artist's career; she also uses his story as a case study of the pressures artists in China face when standing up to the country's authoritarian government.
9. "The Invisible War"   Years ahead of the #MeToo movement, director Kirby Dick and co-writer Amy Ziering burst open the topic of sexual assault in the military with their painfully honest and eye-opening documentary. In "The Invisible War," multiple members of the armed forces detail how they were assaulted or raped by fellow soldiers or commanders and how they felt victimized a second time by the army's failure to take action. In addition to picking up an Oscar nomination, the documentary was so effective in its mission to raise awareness of the issue that the Pentagon responded by overhauling how it investigates and oversees cases of sexual assault.
8. "O.J.: Made in America"   You can argue over whether Ezra Edelman's multi-part episodic documentary qualifies as television show or a film (the Academy gave it a Best Documentary Oscar before creating new rules that would make it ineligible), but Ezra Edelman's comprehensive look at the rise and astronomical fall of one of pop culture's most celebrated athletes was a riveting event for many viewers. In addition to rare archival footage and numerous interviews, Edelman's film also put O.J. Simpson's life into historical context, connecting the dots as to why the sports star would often play down his blackness to appeal to white audiences in the 1970s and examining the various responses to the "trial of the century" in the 1990s.
7. "Hale County This Morning, This Evening"   Skipping conventional storytelling approaches like using a narrator or including a series of talking-heads interviews, RaMell Ross chose a nonlinear route for his feature debut. Through evocative footage and observational shots, Ross creates a portrait of the black community of Hale County, Alabama, that's like few other documentaries. His camera is more of a free-floating spirit through the area, quietly observing the nuances between different groups and individuals at the intersection of race and class. Even with its experimental nature, "Hale County This Morning, This Evening" earned an Oscar nomination.
6. "This is Not a Film"   Forbidden by the Iranian government from making a movie, directors Jafar Panahi and Mojtaba Mirtahmasb record Panahi on an iPhone as he's stuck at home under house arrest. At its core, the documentary is a protest film, a tool for discussing the limitations of persecuting artists in the country while defying the government's orders by making a documentary. Politics aside, "This is Not a Film" also has a very day-in-the-life quality as it follows Panahi through stories about his previous works while as he prepares to stage future projects within the confines of his home.
5. "Dawson City: Frozen Time"   In 1976, the small northern town of Dawson City unearthed an unlikely treasure trove of rare silent films in various states of decay. Decades later, Bill Morrison artfully composed fragments of these movies with other archival material and photos to tell the story of this town in a remote part of Alaska and the number of famous (or infamous) souls passed through it over its history. The found silent-movie footage from nitrate prints that survived the area's harsh winters underground vary in their state of decomposition, but Morrison incorporates these so-called damaged works into the narrative.
4. "I Am Not Your Negro"   Raoul Peck connects an unfinished James Baldwin novel about the murders of three of his friends who were leaders of the civil rights movement — Medgar Evers, Malcolm X and Martin Luther King, Jr. — to the present-day protests of Black Lives Matter in a visceral documentary narrated by Samuel L. Jackson. Incorporating interview footage and letters, Peck conjures up Baldwin's insightful voice to echo the works of years ago, a haunting reminder of how far equality has yet to go in the struggle against racial discrimination.
3. "The Grand Bizarre"   At no point is there a singular character to follow or voice-over narration to guide us. Instead, Jodie Mack's dazzling stop-motion animated documentary just washes over its audiences with a fury of colors, patterns and textures of materials from around the world. This inventive documentary explores heady themes of globalization, mass production, cultural identity, travel, commerce and connectivity through the journey of several fabric swatches as they traipse around the world in immaculately arranged configurations, accompanied by Mack's playfully evocative score. Borders and barriers fall away as the materials come to life.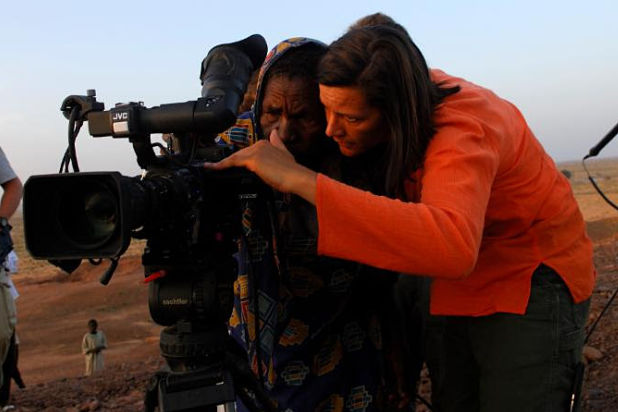 2. "Cameraperson"   Kirsten Johnson steps out from behind the camera to become the subject of her own moving documentary about her work and life outside the frame. Her memoir-doc includes home movies of her family alongside a number of movies she shot throughout her career, including "Derrida," "Fahrenheit 9/11," "Happy Valley," "Citizenfour" and "Very Semi-Serious." It's a delicate balance between the Johnson audiences have come to know through her work and the person whose life exists outside the camera that's taken her to all these corners of the world.
1. "The Act of Killing"   Shocking. Stomach-churning. Joshua Oppenheimer and an anonymous co-director uncover the humanity and the monstrosity behind some of the men who led death squads during Indonesia's war against Communists. Using the guise of creating an extravagant movie about the men's life stories, "The Act of Killing" gets its subjects to reveal dark secrets and dredge memories so awful, it makes them physically ill. They may never face the consequences for their actions, but this wildly fascinating and disturbing documentary captures perhaps one of the strangest confessions ever on film.
Decade in Review: "The Grand Bizarre" and "Cameraperson" rank among the highlights of the decade
Facts are so often stranger than fiction: The truth can be so terrible that we struggle to believe it, or so joyous and full of life that we're inspired or moved. The past decade has seen a boom in the documentary space as streaming platforms have invested in their production and proliferated their distribution opportunities. So many docs that could have made this list, from those that have inspired public policy changes to others that captured gorgeous slices of life often overlooked, and even a few that pushed the visual boundaries of what's possible in non-fiction storytelling. Here are a handful of the best documentaries from the previous decade:
Source: Read Full Article