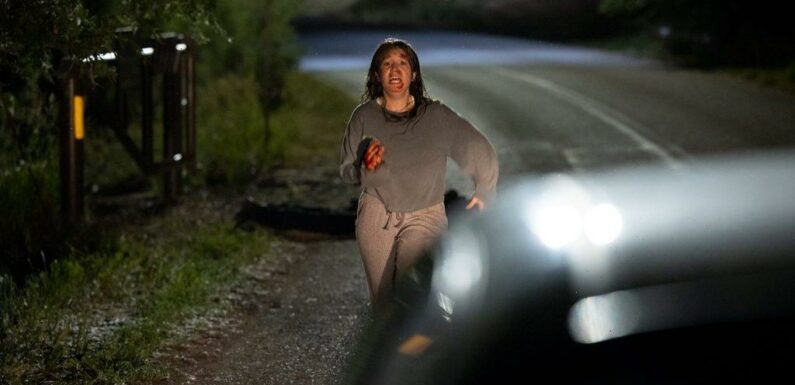 Peacock has unveiled a trailer and first-look photos for its pandemic-themed horror-thriller Sick, co-written and produced by Scream franchise creator Kevin Williamson, which is set to premiere on the streamer next Friday, January 13.
The film from Blumhouse and Miramax watches as the pandemic steadily brings the world to a halt, with Parker (Gideon Adlon) and her best friend Miri (Bethlehem Million) deciding to quarantine at the family lake house alone — or so they think.
John Hyams (Alone) directed from a script by Williamson and Katelyn Crabb, with Marc Menchaca (The Outsider) and Jane Adams (Twin Peaks) rounding out the cast. Williamson also produced, along with Bill Block and Ben Fast.
Related Story
Mystery Drama Series 'Freeman' From Julie Plec & Adam Starks In The Works At Peacock With Writers' Room
Watch the trailer for Sick by clicking above. The first series of stills from the film can be found above and below.
Must Read Stories
'Avatar' Snubbed As 'Banshees' & 'All Quiet' Lead Longlists
Ruth Negga Joins Jake Gyllenhaal In Apple's 'Presumed Innocent' From Kelley & Abrams
Uni-Blumhouse's AI Creepshow 'M3GAN' Starts With $2.75M In Thursday Preview
2022 Global Take Jumps To $26 Billion, Up 27% Over 2021, Per Analysts
Read More About:
Source: Read Full Article