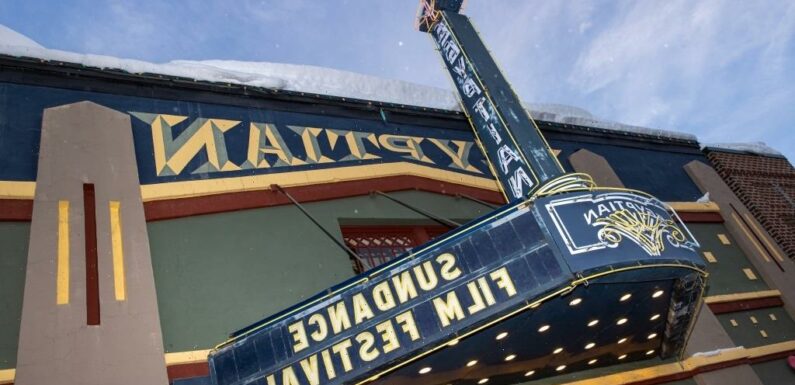 Sundance U.S. dramatic competition jury members — including Marlee Matlin– chose to leave after the festival fell short of providing proper captioning for deaf and hearing impaired audience members during the Eccles Theatre premiere of Magazine Dreams last night.
Deadline hears that the jurors comprised of Matlin, Jeremy O. Harris and Eliza Hittman, plan to see the film at another screening.
The unity of the U.S. Dramatic jurors was further expressed in a letter they sent to Sundance brass extolling filmmakers to provide captioning with their movies. A request that a number of filmmakers have declined to embrace, we hear.
Related Story
'Fair Play' Sundance Review: An Intense Ride Down A Slippery Slope As A Young Couple Descends Into Relationship Hell
Responding to what occurred, Joana Vicente, CEO Sundance Institute said in a statement, "Our goal is to make all experiences (in person and online) as accessible as possible for all participants. Our accessibility efforts are, admittedly, always evolving and feedback helps drive it forward for the community as a whole."
"The screening device used to provide closed captions did not work at one of our Friday evening premieres. The jury left and will see it together at another time during the Festival. Our team immediately worked with the devices in that venue to test them again for the next screening and the device worked without any malfunction."
"Our team has been working hard in this area but there is always more work to do. We all still need to do more as we learn and consider the community at large."
"We are committed to improving experiences & belonging for all festival attendees. We consider accessibility as one of the primary drivers of institutional excellence and this work is done in partnership with film teams."
The response to Magazine Dreams and Jonathan Majors turned as a troubled body builder received a rapturous response last night.
Variety first had the news.
Must Read Stories
'NCIS: Los Angeles' To End With Season 14; CBS Sets Series Finale Date
Apple TV+'s 'Mosquito Coast' & Peacock's 'One Of Us Is Lying', 'Vampire Academy'
'Avatar 2′ Has The 2023 U.S. Box Office Crossing Half Billion Already
Latest Deals, Hot Titles, Reviews, Q&As, Photos, Deadline's Sundance Studio & More
Read More About:
Source: Read Full Article