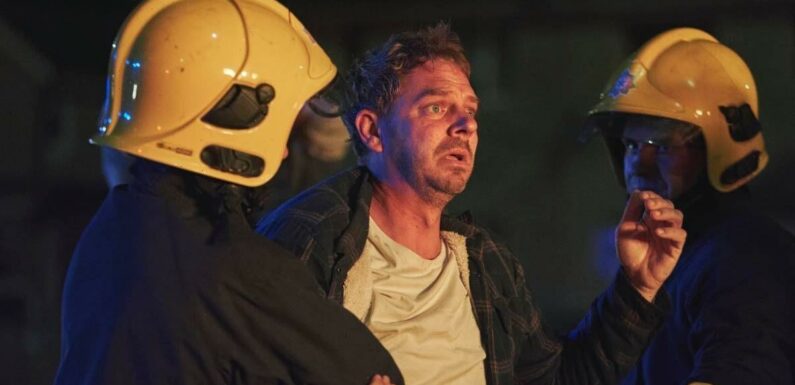 The Bay: Trailer for season three
We use your sign-up to provide content in ways you've consented to and to improve our understanding of you. This may include adverts from us and 3rd parties based on our understanding. You can unsubscribe at any time. More info
The Bay's DS Jenn Townsend (played by Marsha Thomason) is returning for her next case in Morecambe, having first joined the team in season three. The ITV drama, which was first led by DS Lisa Armstrong (Morven Christie) will this time see Jenn have to support a family after a shocking house fire. Ahead of the drama making its debut later this week, one of its stars has tried to reassure fans about the tense opening moments.
WARNING: This article contains spoilers from The Bay.
The Bay season four will start off with Jenn, Morecambe Police's Family Liaison Officer, working late when an emergency call comes in.
She discovers there is a large house fire in the town and when she rushes to the scene, Jenn watches the devastation unfold.
While most of the Metcalf family were out of the house already, mum Beth was stuck inside and could be seen banging at the window for help.
Unfortunately, she isn't able to be rescued in time and dies in the flames.
Despite the grim nature of The Bay season four's beginning, DC Eddie Martin actor Thomas Law wants to reassure fans that it isn't as awful as it may seem.
Speaking to the press, including Express.co.uk, Law explained: "I should quickly say that with the entrance of the show this series is horrendous but it isn't horrendous, it's just shot in such a way that it's really impactful so hopefully it shouldn't turn anyone off to watch it.
"It's a situation that actually occurs but they made it with editing and how they captured it on the day.
"It feels quite horrible but it's purely from the way they craftily edited it and the soundtrack really makes it impactful.
"So please don't be put off by that, you'll still be blown away by it."
He added: "In regards to how it plays out in this series, in real life, the detectives really have to keep an open mind, I'm sure they're trained not to be surprised by anything.
"Obviously us as reading it and playing it, we were surprised, but I've spoken to coppers around here in the pub and with the series before and the series before that, they've had really good things to say about the way we do it, The Bay is very accurate.
"I just know they never really trick and if they do trick it's a one-off."
While Law is worried viewers may not like the way season four begins, actress Thomason thinks it will have the opposite effect.
Don't miss…
Endeavour's Roger Allam on Fred Thursday's future after final series [EXPLAINER]
GMB's Richard Madeley slams Prince Harry's live therapy session [REACTION]
Unforgotten season 5 welcomes Kate Robbins to the cast [CAST]
She commented: "I wouldn't think people would be put off by it because that's what you come to The Bay for.
"You come for that grief, for that catharsis, of helping a family and watch them go through it."
Thomason was first welcomed to the cast last year when she was thrown in at the deep end when a body was found in the water on her first day.
Since then, she has become a key member of the team, ready to take on this next heartbreaking case.
Much like previous seasons, series four is going to consist of six episodes in total.
A new instalment will come out every Wednesday night in the same time slot on ITV.
So, as long as there are no schedule shake-ups, the finale is going to come out on Wednesday, April 12.
The Bay season four starts on Wednesday, March 8, at 9pm on ITV.
Source: Read Full Article