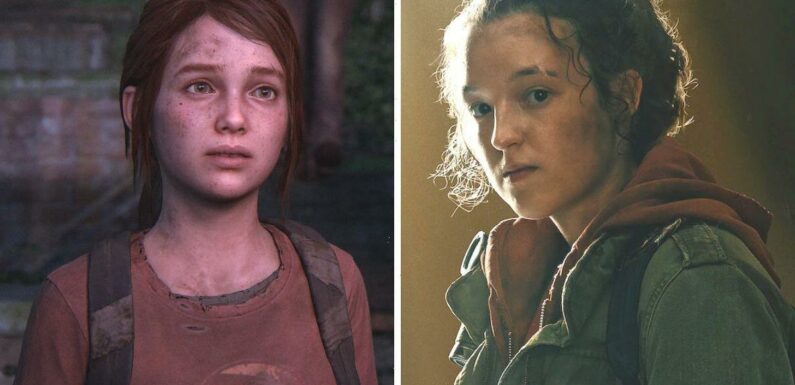 The Last of Us: Official trailer for new HBO series
We use your sign-up to provide content in ways you've consented to and to improve our understanding of you. This may include adverts from us and 3rd parties based on our understanding. You can unsubscribe at any time. More info
HBO's latest post-apocalyptic drama The Last of Us has taken fans by storm as the highly acclaimed video game was adapted for screens. Actress Bella Ramsey reflected on the initial backlash to her casting.
Bella Ramsey stars as a 14-year-old orphan, Ellie who was forced to navigate life in a post-apocalyptic world.
She was led by Joel (played by Pedro Pascal) across the zombie-infested United States to a militant revolutionary faction known as the Fireflies.
They believed Ellie held the key to their survival, as she seemed to have immunity from the vicious virus.
However, despite the exciting news of the game's adaptation, the actress was met with harsh backlash from fans.
Many took to social media with criticism of the show's choice to cast Bella as Ellie.
The main complaints were about her appearance in comparison to the character as they believed she only had a passing resemblance to Ellie.
Bella revealed she was negatively affected by the feedback and even doubted her casting as a result.
She shared: "It's the first time I've ever had a negative reaction to something." 
"There would be times I'd find it funny. Then I'd get to the end of a 10-minute scrolling session, put my phone down and realize maybe that was a bad idea."
Bella admitted: "It's only recently that I've accepted I am Ellie, and I can do it, and I am a good actor.
"But this will last for a few weeks and then I'll think I'm terrible again, that's just the process," she added to The New York Times.
However, Bella wasn't the only cast member to be met with negative feedback about their appearance, as Pedro's casting was also slammed by fans.
DON'T MISS…
Jack Deam has stepped down from Father Brown as Inspector Mallory [INSIGHT]
Here's when you can watch brand-new drama The Last of Us [INSIGHT] 
The Last of Us' Bella Ramsey says she's 'unhealthily attached' to star [INSIGHT]
The passionate fans aired their grievances about his Latino ethnicity and inability to grow a full beard to resemble his character, Joel.
Pedro hit back at the backlash with a direct response as he told Yahoo: "Sorry, You can't make everybody happy."
The series will see Joel and his partner Tess (Anna Torv) get recruited by Marlene (Merle Dandridge).
Although Joel will initially have apprehension about transporting Ellie, he will eventually understand the importance of the task.
As the die-hard fans know the story, many have questioned whether The Last of Us will be renewed for a second instalment.
Creators Craig Mazin and Neil Druckmann dropped a major teaser as Craig stated: "I don't have any interest in a spinning-plates-go-on-forever show.
"When it becomes a perpetual motion machine, it just can't help but get kind of … stupid. Endings mean everything to me."
While Neil added to The Hollywood Reporter: "We have no plans to tell any stories beyond adapting the games. We won't run into the same issue as Game of Thrones since part two doesn't end on a cliffhanger."
The Last of Us premieres Saturday on HBO in the US and Sunday on Sky Atlantic and NOW in the UK.
Source: Read Full Article