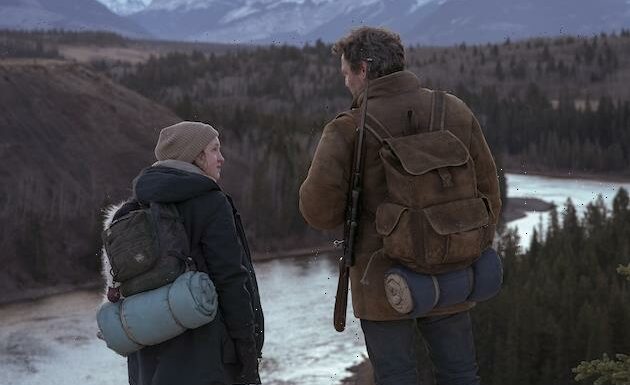 The Last of Us co-creators have heard your — and Stephen King's — geographically informed concerns.
HBO's post-apocalyptic drama, which aired its Season 1 finale Sunday (read a full recap), chronicled Pedro Pascal's Joel and Bella Ramsey's Ellie as they made a long and eventful journey from downtown Boston to snowy Colorado. Sometimes, however, the show's outdoor visuals and vistas — though striking — didn't quite match the states in which the pair was supposed to be traveling.
The discrepancy caught the eye of a bunch of fans on social media, including horror novelist Stephen King, who in January tweeted about Ellie and Joel's trek to see Frank and Bill. "THE LAST OF US. Episode 3:" he wrote. "Do you really want to tell me that's 10 miles west of Boston?"
In a recent press conference with reporters, series co-creators Craig Mazin and Neil Druckmann said that shooting the show in Alberta, Canada, matched up well for the mountainous back half of the season. "The best part was when we were shooting in the second part of the season, when we're out of our urban environments and we're into the Rockies and Wyoming and Colorado and snow," Mazin said. "Good news: The Rockies went right through there, and it's one of the most beautiful landscapes you'll ever find."
However, he added, "The other stuff" — such as the central duo's walk through the Massachusetts woods — "was difficult" given that area of Canada's wildly different topography and foliage. "What it came down to was a lot of anxiety and planning and building, and then some terrific extension work by our visual effects team, led by Alex Wang." Mazin cited the infected attack near the end of Episode 5 (the one where we first met a bloater) as a success. "We built that entire place. We built that whole cul-de-sac and designed it. So, it was a hell of a production."
He continued: "It was massive. But I'm trying to stop saying 'It's massive' to myself, because I know that next season's going to be more massive, and I don't want to freak out. But man, it wasn't easy."
'The Last of Us': Everything You Need to Know About the Games



Launch List


The executive producer said he'd give the production team "honestly, a solid B+" on Season 1. "But my goal is to do better next season, now that we've learned some lessons." Top of the list? "Every now and then [in Season 1] you get a little bit of an 'Oh, it's Canada,' when we don't want it to be Canada."
While you're mulling the show's Season 1 finale, make sure to check out what Mazin and Druckmann had to say about that ending, and then read game voice artist Ashley Johnson's thoughts about bringing Ellie into the world in more ways than one.
Did The Last of Us' location shoots grab your attention for the wrong reasons? What did you think of the season overall? Are you looking forward to Season 2? Sound off in the comments!
Source: Read Full Article