Fox's variety shows The Masked Singer Season 6 promised to have some unbelievable talent this season, and so far, they have not disappointed. This season the show has also introduced the new "Take It Off Buzzer." The buzzer allows panelists to hit a button if they believe they are sure who's under the mask. The contestant then has to remove the mask and are eliminated from the show. But we're not here to talk about all that. We're here to give you all the details of tonight's episode when The Masked Singer revealed the Bull.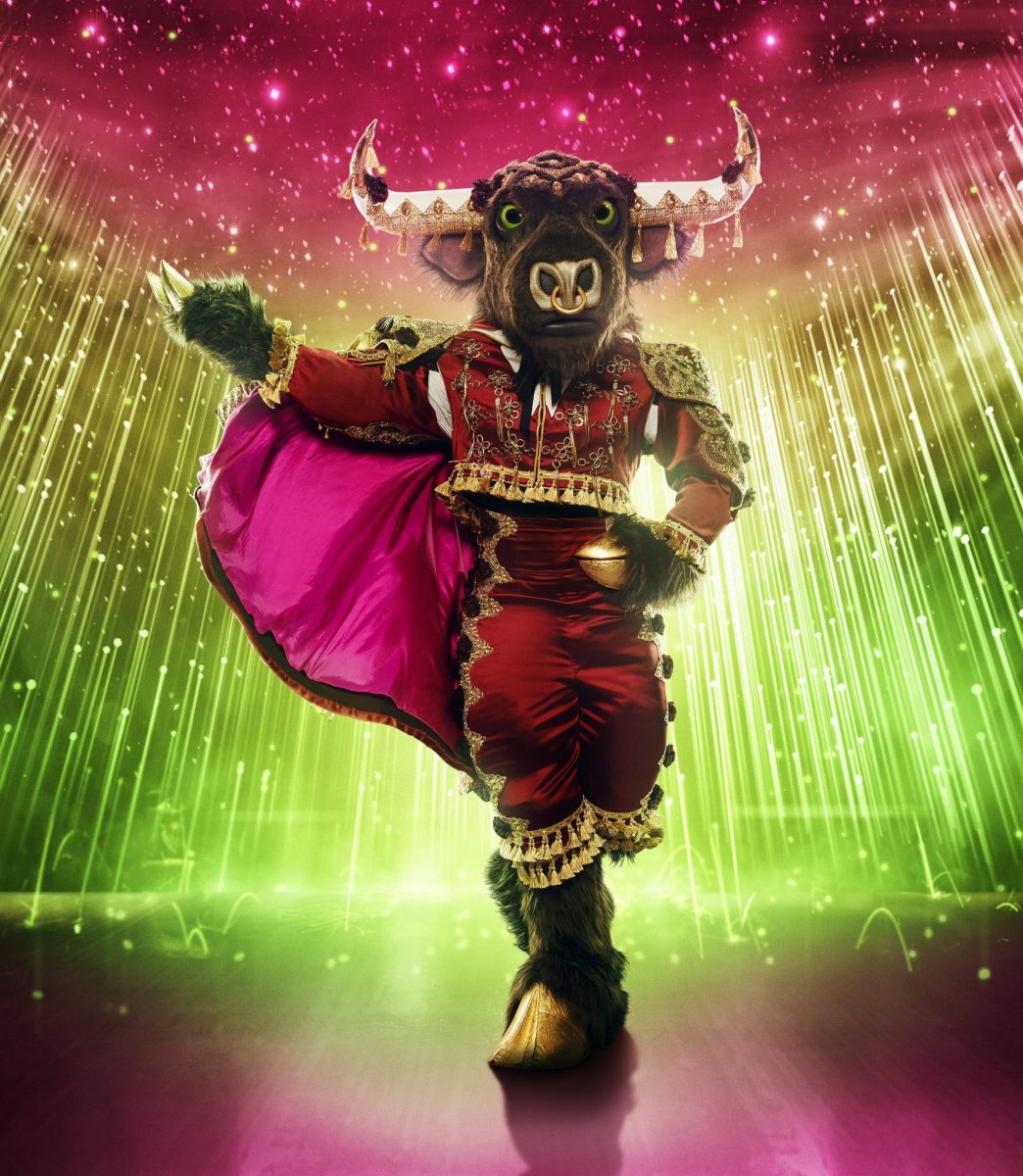 'The Masked Singer' has already revealed several performers
Before we get down to the nitty-gritty of the Bull's identity, let's take a look at which celebrities we've seen revealed so far. In The Masked Singer's first reveal of the season, we saw Los Angeles Laker Dwight Howard. He was behind the mask of the Octopus.
The following night audiences were treated to two separate reveals. At the beginning of the episode, Mother Nature was revealed to be Vivica A. Fox. She told the audience this was the first time she had ever tried anything like this.
At the end of the episode, the Pufferfish was revealed to be Grammy-winning artist Toni Braxton. Braxton mentioned how the coronavirus (COVID-19) pandemic had caused her anxiety. Performing on The Masked Singer relieved some of that stress.
The following week the Dalmatian received the least amount of votes. Hip-hop fans went wild once they saw it was rapper Tyga under the mask. And in one of the most bizarre performances The Masked Singer has had yet, the Baby turned out to be none other than comedian Larry the Cable Guy.
The Bull's clue package hinted at lions and tigers
The pre-season clue for the Bull on The Masked Singer mentioned lions and tigers. The unidentified celebrity said that he grew up surrounded by cows, but traveled all over the world. The Bull then noted that despite traveling worldwide to find his destiny, the doors he knocked on wouldn't open.
He became his own boss, and once he did that, even Hollywood and Forbes took notice. Visual clues included Cooperstown and a lion. Even more hints on the second night mentioned that the person loved performing in his own garage and sold-out shows in his head. So, who could be the celebrity performing as the Bull?
'The Masked Singer' revealed the Bull to be Todrick Hall
As it turns out, the pre-season clue was probably the biggest hint at the celebrity behind the mask. Todrick Hall is a massive fan of The Wizard of Oz and even created Oz: The Musical. This is where the clue of sold-out shows comes into play. In 2014, Hall was on the Forbes 30 Under 30. This goes back to the clue saying that Hollywood and Forbes noticed him.
Source: Read Full Article