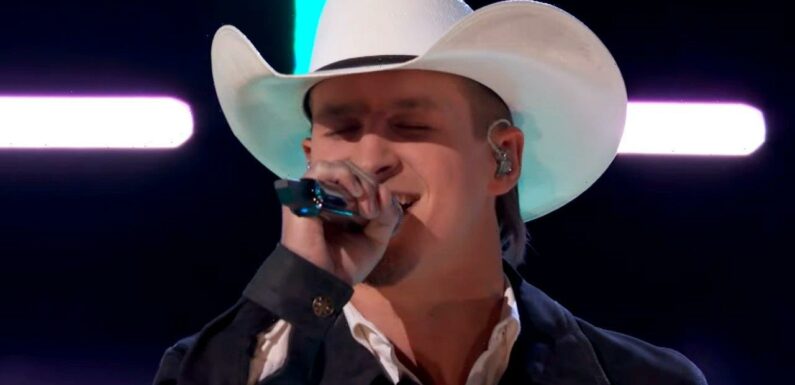 In the new episode, two singers from each team will be saved by America's votes and the coach will pick one each to be sent to the next round with the rest competing for Instant Save.
AceShowbiz -The results from Top 16 Live Playoffs performances of "The Voice" season 22 were revealed in the Tuesday, November 15 episode. American's votes would save two singers from each team with the coaches, Camila Cabello, Gwen Stefani, John Legend and Blake Shelton, picking one singer from their respective teams to be sent to the next round. The remaining four artists would compete in the Wildcard Instant Save.
Host Carson Daly kicked off the night by bringing Team Blake to the stage. He announced that Bodie and Brayden Lape were the two singers who were safe thanks to America's votes. It was then time for Blake to choose between Rowan Grace and Bryce Leatherwood as another singer to move forward, and he picked Rowan.
Before going to more results, viewers were treated to a performance from Charlie Puth who performed his new mid-tempo piano ballads "That's Hilarious" and "Left and Right". It was later time for Team John to learn their fate. Parijita Bastola and Omar Jose Cardona were named as the Top 2 vote-getters on the team, so they were safe. It was then down to Kim Cruse and Sasha Hurtado. John could only choose one singer to join the Top 13 and he picked Kim Cruse.
Up next, Alyssa Witrado, Kevin Hawkins, Kique and Justin Aaron from Team Gwen hit the stage to find out their results. Carson revealed that the two artists who were safe were Kique and Justin. Between the last two singers, Gwen eventually chose to keep Alyssa in the competition.
Team Camila was the last to learn the results. Based on America's votes, Morgan Myles and Devix were sent to the Top 13. Camila, meanwhile, chose Eric Who over Kate Kalvach as the next singer who would move forward to the next round.
There was only one available spot in the Top 13. Team Blake's Bryce hoped to win the Wildcard Instant Save with his performance of "Let Me Down Easy". Blake praised him for his solid performance and said that he was confident that America would save him. As for Team John's Sasha, she opted to sing "Elastic Heart". John noted that the song choice about resilience was a great decision.
Team Gwen's Kevin Hawkins then hit the stage to belt out "Redbone" and earned a standing ovation from all coaches. Gwen called the performance incredible and added that the "room is exploding." Rounding out the night was Team Camila's Kate, who sang "When I Look at You". She also got a standing ovation and Camila said that her performance made everyone in the room emotional.
It was time for the results and the artist who were saved by the wildcard vote was Bryce. It meant Sasha, Kevin and Kate were eliminated.
Source: Read Full Article