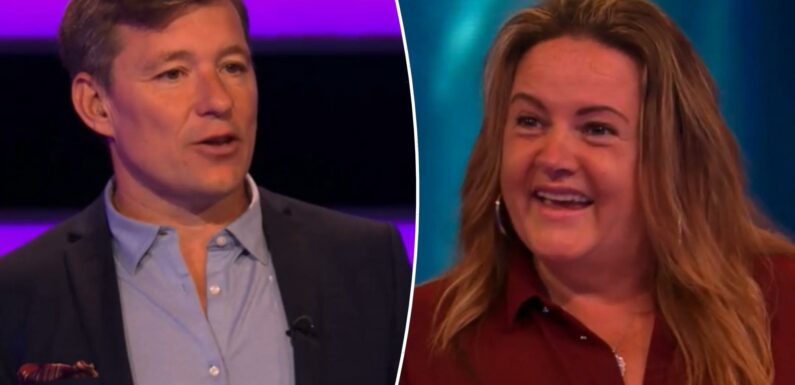 TIPPING Point's Ben Shephard asked one contestant 'are you okay?!' as she forgot who he was in a mortifying intro.
Good Morning Britain host Ben, 48, presented the last episode of this week's run of the ITV quiz show.
He welcomed three brand new players to the competition who all wanted to win cash.
Viewers were introduced to business owner Anne who was from Northern Ireland.
But her time on the show was short-lived as she messed up an answer in the first round.
She shockingly revealed she had never heard of Queen Elizabeth II and managed to answer zero questions correctly.
read more on tipping point
Tipping Point fans left raging by a slow player
Tipping Point fans pulling their hair out by contestant's outrageous blunder
One question she got wrong was incorrectly guessing the surname ofan actor called Liam who starred in Schindler's List.
Anne was kicking herself as she admitted to Ben she should have got the question right as he's her favourite actor.
Being polite, she then told the presenter "well you are".
She soon realised her mistake as she gasped: "You're not an actor!"
Most read in News TV
Maisie Smith shows off her natural beauty as she poses for sultry snap
Starstruck proves it's best if never the Twain shall meet
Sheridan Smith beams with joy as rarely-seen son Billy, 2, joins her on stage
Inside Carol Kirkwood's romance with toyboy fiance after devastating divorce
Ben took the mishap in good spirits as he replied: "Oh Anne, are you okay?"
He then told her: "I'm so sorry, you've been great fun but…we've found your Tipping Point."
Meanwhile, fans were all recently left saying the same thing as Ben appeared to show off a striking new look.
The comments came after Ben fronted Monday's edition of the ITV afternoon favourite where many telly watched picked up on his 'transformation'.
Many viewers were all left of the opinion that Ben was going for a more sun-kissed look as they swooned over the handsome presenters new tan but in turn it left them seriously distracted from the game at hand.
Others were of the opinion that Ben's glasses had left red indentations on his face which could have been mixed-up for a slightly burnt face.
Tipping Point airs weekdays from 4pm on ITV1 and ITVX.
We pay for your stories!
Do you have a story for The Sun Showbiz team?
Email [email protected] or call us direct on 0207 782 4220 .
We pay for videos too. Click here to upload yours.
Source: Read Full Article