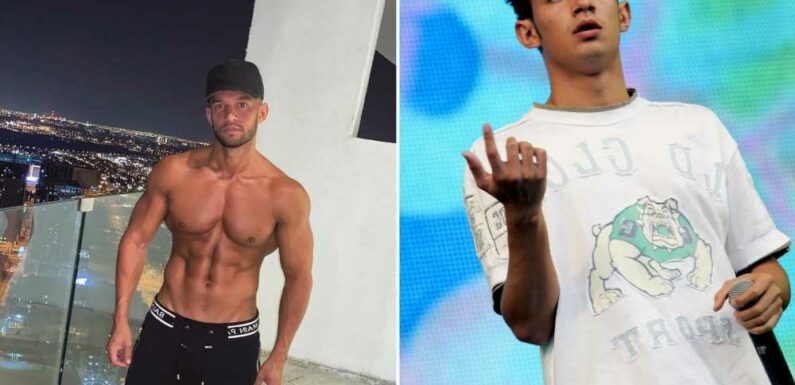 Have you been wondering whatever came to be from your favourite Noughties pop stars? Well wonder no more!
In celebration of the hot new Netflix movie, I Used To Be Famous, Radio 2's movie man James King looks back at some of the 00s biggest pop stars and explores what they're doing now.
The film follows Vince, played by Ed Aiken of Deadpool fame, who used to be in the hottest and most popular boyband of all time. 
Now he's alone and desperate but an impromptu jam with Stevie (played by newcomer Leo Long), an autistic drummer with an incredible gift for rhythm, sparks an unexpected friendship and the power of music allows the two to form a unique and incredible bond. 
I Used to Be Famous brilliantly captures the highs of being a pop star and the slower pace of life once that's gone.
Some people choose to change, keen to leave the pressures of being in the spotlight while others have it taken away from them.
Read More on Netflix
The release date of Monster: The Jeffrey Dahmer Story revealed
Who is in the cast of Fate: The Winx Saga on Netflix?
Whatever the reasons, the path singers take when the hit records stop or the talent show ends will always be fascinating.
These are often people we've grown up with, who we feel like we know. We don't want to let them go completely. 
Clay Aiken
As runner-up on American Idol in 2003, Aiken scored the biggest single in the US that year with 'This is the Night'. He's now swapped the politics of the entertainment world for real politics, having worked for UNICEF and run for several positions with the Democratic Party. 
Kenzie
Blazin' Squad's heartthrob James 'Kenzie' MacKenzie appeared on numerous reality shows after his time in the charts, as well as forming a boyband supergroup alongside Adam Rickitt, Gareth Gates, Dane Bowers and Kavana. He currently works as an in-demand personal trainer and fitness model. 
Most read in Streaming
30 best Netflix series to watch right now
The best new TV to stream next week – from The Kardashians to Andor
House of the Dragon star 'scared' to film sex scenes due to 30 year age gap
New on Netflix: Latest releases and what to watch over the next seven days
The Cheeky Girls