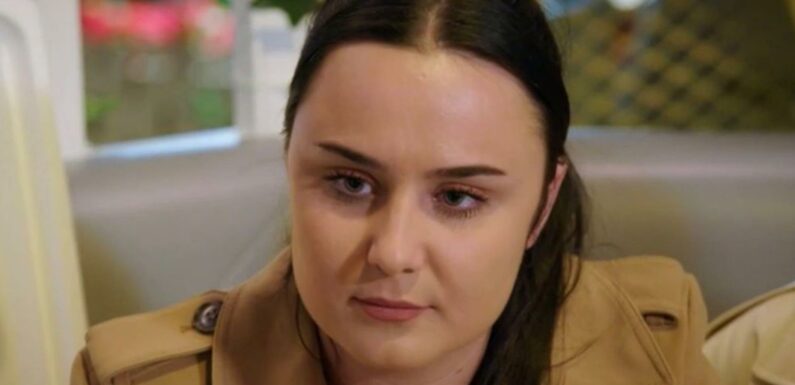 MEGAN Hornby is fighting it out to become Lord Alan Sugar's next business partner.
She is taking part in the latest series of The Apprentice, but who is Megan?
Who is Megan Hornby?
Megan Hornby is one of the entrepreneurs battling it out to be crowned the winner of the latest series of The Apprentice.
She already has her own Sweet Shop & Café and is from East Yorkshire.
Megan is the brains behind The Candy Shop in Hull.
However, she has said that being overly ambitious can be her biggest downfall sometimes.
Read more on The Apprentice
This is who left The Apprentice last week
Get to know The Apprentice star Rochelle Anthony
She said: "My biggest weakness is that I can often be overly ambitious. I can take too many things on, and sometimes I need to focus on certain aspects. But it's just because I'm so passionate about what I do – I just want to take everything on and get involved in as much as I can."
However, Megan went on to say that she prides herself on her honesty.
She said: "I think that no matter what situation I am thrown into, I will always give 100 percent truth, even if it's hard to hear.
"I always believe that honesty is the most important thing in business."
Most read in TV
Mark Wright in tears as he recalls moment he fought to save man's life
Emmerdale star confirms they have quit the soap after 12 years
Love Island fans call for crew to get 'pay rise' after Tanya & Shaq's first kiss
James Martin reveals why you should never store eggs in the fridge
What has Megan Hornby said about being on The Apprentice?
Speaking to the Radio Times, Megan explained why she thinks she should win The Apprentice.
Megan said: "I deserve Lord Sugar's investment because I've already proven, at such a young age, that I'm innovative and hard-working. I've started a business that has a real niche. I've found a gap in the market, and I've made a success of it so far.
"I really think that with Lord Sugar's investment, my business could be nationally recognised."
Is Megan Hornby on social media?
Megan often posts to her Instagram account @meganhornby_.
She tends to keep her followers updated with what she's been up to as well as giving an insight into her business.
Megan also has an Instagram page dedicated to her business.
The page consists of delicious treats that she serves at her cafe.
The business has more than 4.5k followers as of January 2023.
Source: Read Full Article