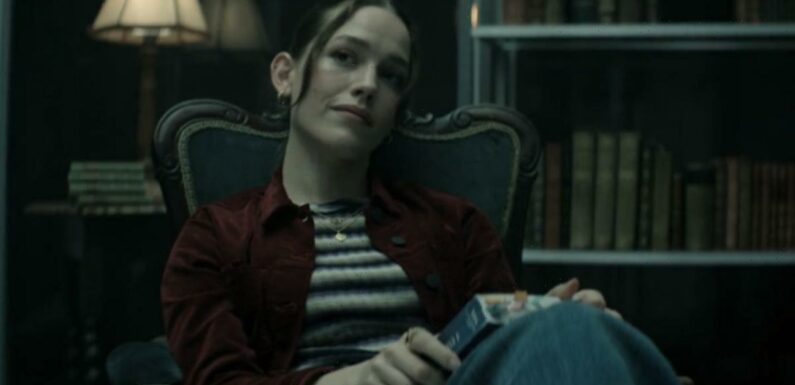 Netflix annouce You Season three
We use your sign-up to provide content in ways you've consented to and to improve our understanding of you. This may include adverts from us and 3rd parties based on our understanding. You can unsubscribe at any time. More info
The You star will feature in Ava DuVernay's new film, Caste, which is based on author Isabel Wilkerson's non-fiction book Caste: The Origins of Our Discontents. The book touches on race and caste in the United States.
Pedretti will appear alongside the likes of American Horror Story's Blair Underwood, Finn Wittrock, and Isha Blaaker from The Flight Attendant.
Leonardo Nam, who is best known for his role in The Perfect Score, renowned actresses Donna Mills and Emily Yancy, will also star.
Oscar-nominee Aunjanue Ellis has been announced as the lead in the film, along with Vera Farmiga, Niecy Nash-Betts and The Last of Us' Nick Offerman.
The film was announced in October 2020, with Ava DuVernay serving as the writer and director of the film as she gives her take on Wilkerson's acclaimed book.
Actress Pedretti has starred in a string of critically acclaimed films and series, like The Haunting of Bly Manor and its follow-up The Haunting of Hill House.
Most recently, Pedretti starred opposite Penn Badgely as psycho-killer Joe Goldberg's wife Love Quinn.
Although her character was seemingly killed off by Joe in a house fire, there has been speculation she could miraculously return to avenge Joe in part two of season four.
It comes after Love was seen sitting in an armchair and greeting Joe, much to his horror.
Ahead of her new role in Caste, the actress spoke with the Create Repeat community about wanting people to be "more in touch with their humanity".
Via her Instagram, she shared a selection of pictures which were captioned: "I want to make people more in touch with their humanity.
"I want us to be less afraid of what makes us human, and for us to be more vulnerable with each other."
It is believed Pedretti's new role will be themed around making a positive change in humanity.
The name or role of the Pedretti's' character in the upcoming feature film has not yet been revealed.
The Pulitzer Prize winner book has been described in The New York Times as "an instant American classic".
Caste: The Origins of Our Discontents touches on the system of hierarchy that has shaped America by notions such as hierarchy, inclusion and exclusion, and purity.
While the plot of Caste hasn't yet been confirmed nor revealed, fans can assume the feature film will examine the same theme.
It has also been revealed the independent film, which has been financed by J4A, has been staged in Savannah in the US, Germany's capital Berlin with principal photography currently continuing in Delhi, India.
DuVernay will produce the project alongside film producer and frequent collaborator Paul Garnes of Array Filmworks.
The filmmaker is known for movies such as Selma, A Wrinkle in Time and Netflix series When They See Us.
It hasn't been confirmed when Caste will debut but it was revealed filming was scheduled to end by February 16, 2023.
Source: Read Full Article