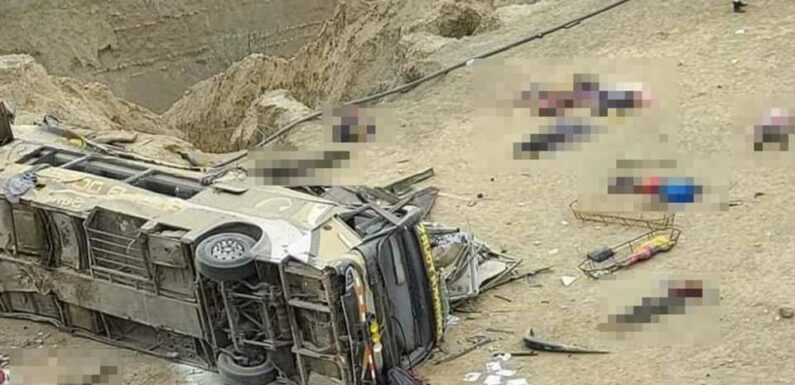 AT LEAST 23 people have been killed after a tour bus plunged off a cliff in Peru with 60 passengers on board.
The horrific accident happened in Piura, northwest Peru, with emergency crews attending the incident.
According to local reports, tour company Aguila Dorada was transporting passengers from Lima to Tumbes.
The bus was travelling along Panamericana Norte, a major road that runs along the west coast of the country.
It was reported at about 5am on January, 28, when the vehicle lost control and plunged more than 160 feet down a ravine.
Police have confirmed 23 people are dead.
READ MORE WORLD
Andrew Tate has 5 passports as prosecutors fear he could go on run if released
Four theories in Levi case from body seen off cruise to fleeing from gang
The injured passengers were taken to a local hospital in Talara, which is about 683 miles northwest of the capital, Lima.
Terrifying photos of the accident show the coach flipped on it side with human bodies strewn on the ground.
Peruvian roads have been at the forefront of many deaths in the past, 2,500 people died in traffic accident in 2016 alone.
Source: Read Full Article