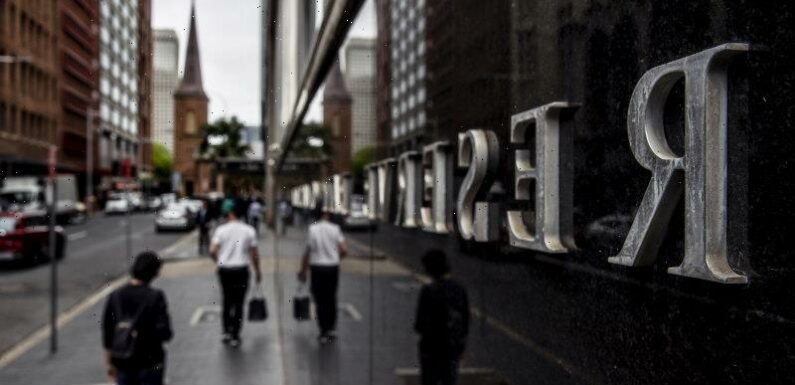 Key posts
Childcare giant calls for urgent 10 per cent pay rise for workers
'It's easy': Migration agents offering fake visas for $500 a month
Voters split on wage reform as Labor hopes to rush through laws
Rising rates put brakes on home loan growth
This morning's headlines at a glance
Childcare giant calls for urgent 10 per cent pay rise for workers
A major childcare provider is calling on the government to immediately boost wages in the industry by 10 per cent as a stopgap to prevent staff from abandoning the haemorrhaging sector.
Goodstart Early Learning argues the government can afford the urgent pay bump because its $4.5-billion childcare subsidy program, due to roll out in July, was found to be $900 million cheaper than originally costed.
Anthony Albanese has been urged to give childhood educators a 10 per cent pay rise.Credit:Alex Ellinghausen
Amid a political uproar over Labor's controversial industrial relations bill, which includes multi-employer bargaining, Prime Minister Anthony Albanese has singled out feminised industries such as childcare and aged care as among the most important beneficiaries of the reforms.
Childcare is primed to be the test case after Early Childhood Australia, the peak body for providers, agreed to explore multi-employer bargaining with the United Workers' Union. But the government will be pressured to pick up the bill for any gains, given it is the primary funding source for early education.
More on this issue here.
'It's easy': Migration agents offering fake visas for $500 a month
Federal government agencies have allowed migration agents to keep operating despite repeated warnings about their role in rorting the visa system that is misused by organised crime gangs involved in human trafficking and worker exploitation.
Secret briefings from police and border security officials over the past decade warn that some agents have corrupted Australia's migration system at the same time as the Home Affairs Department has continued to issue them the required licences.
Undercover recordings taken as part of investigative series Trafficked, by The Age, The Sydney Morning Herald, 60 Minutes and Stan, show agents operating with impunity as they advise on how to rort the visa system, including by encouraging the use of false documents and fake asylum claims.
One agent, linked to up to 500 visas in recent years, is recorded urging a young woman to move to Australia for sex work by lodging a false education visa application, while also describing a network of Australian education providers set up to exploit the nation's student visa stream.
Read the full story here.
Voters split on wage reform as Labor hopes to rush through laws
The federal government has split the electorate over its sweeping plan to allow unions to pursue common pay deals across industries, with 32 per cent of voters against a mandatory scheme while only 26 per cent are in favour.
The exclusive findings highlight the risk for Prime Minister Anthony Albanese in overhauling the industrial relations law to empower unions with the "multi-employer bargaining" regime being resisted by peak industry groups.
But Labor has held its powerful lead in core political support after the federal budget and kept its edge on economic issues despite a gain in the Coalition's primary vote from 30 to 32 per cent.
The exclusive findings in the latest Resolve Political Monitor, conducted for this masthead by research company Resolve Strategic, show Labor has a primary vote of 39 per cent, unchanged for three surveys in a row. Albanese has also retained his edge over Opposition Leader Peter Dutton to lead by 53 to 19 per cent as preferred prime minister.
More on the polling here.
Rising rates put brakes on home loan growth
As the Reserve Bank prepares to raise interest rates again to tame the highest inflation in decades, loan growth in the $2-trillion mortgage market is showing signs of softening and analysts say the slowdown in lending has further to run.
New RBA figures, released yesterday, showed housing credit growth – a key long-term influence on bank profits – slowed to a 10-month low of 7.3 per cent in the year to September, from 7.6 per cent a month earlier.
Housing credit growth is slowing, and analysts say the trend has much further to run.Credit:Peter Rae
With the RBA expected to raise the cash rate by at least 0.25 percentage points today, analysts say it is still early days in the slowdown of mortgage lending, which has occurred as house prices have fallen and banks have cut how much they will lend.
Read the full story here.
This morning's headlines at a glance
Good morning and thanks for your company.
It's Tuesday, November 1. I'm Broede Carmody and I'll be anchoring our live coverage for the first half of the day.
Here's what you need to know before we get started.
The Reserve Bank is expected to raise the official cash rate by at least another 0.25 percentage points when its board meets today. As Clancy Yeates has written, rising rates have put the brakes on home loan growth.
The federal government has split the electorate over its sweeping plan to allow unions to pursue common pay deals across industries, according to new polling. David Crowe and Angus Thompson have the full story.
Speaking of industrial relations, a major childcare provider wants the federal government to increase wages in the industry by 10 per cent.
Meanwhile, federal government agencies have allowed migration agents to keep operating despite repeated warnings about their role in the rorting of the visa system. That's according to the latest Nick McKenzie investigation.
Today marks the 162nd Melbourne Cup.
And in international news, Iran has intensified its crackdown on women's rights protesters.
Most Viewed in National
Source: Read Full Article