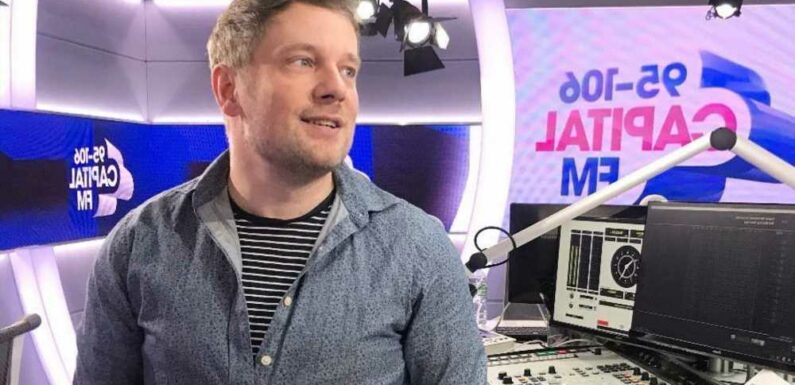 A CAPITAL FM host has been slammed for telling listeners to book "cheap flights" to Turkey following the devastating earthquake in the country.
Ant Payne made the sick joke during his Monday night show just a week after tremors killed more than 31,000 people and another 5,700 in Syria.
The DJ, who hosts the 4pm to 7pm drivetime slot, said on air between songs: "I think now actually is the best time to start looking at some cheap flights away to Turkey over the next few years.
"You can get your teeth done while you're over there.
"You can come back looking 19 years, you'll be on Love Island next year if you do it now."
His "insensitive" comments sparked fury among his audience, who are now calling for him to be sacked.
READ MORE UK NEWS
DJ Ant Payne arrested for 'attacking taxi driver and being caught with cocaine'
Flights cancelled as Met Office fog warning extends from Newcastle to Exeter
One person said: "Ant Payne needs removing after his insensitive vile comment."
Another wrote: "Capital FM, are you seriously going to allow this shameful and heartless employer of yours, Ant Payne, to make jokes at the expense of children who died in the Turkey earthquake?
"Disgusting piece of s***."
A third fumed: "This is f***ing volatile.
Most read in The Sun
Energy firm flies staff to Maldives resort as Brits struggle to afford heating
Rugby ace's alley sex act was with pal's MISSUS – as wife dumps him over clip
Nicola cops search caravan site yards from where mum's phone was found
UK hit by earthquake as 3.7 magnitude tremors strike
"Imagine, God forbid, we ever have to lose our loved ones in such a devastating way, but you're good cause you can get some new veneers.
"I honestly can't fathom how he said this with such vim and laughed about it."
Another replied: "We are burying our dead but Any Payne thinks it's a good time for cheap flights to Turkey.
"Generations are lost, whole streets flattened, towns gone, lives are traumatised, but let's get our teeth done.
"Capital FM, hell has a special place for you both."
And Max Cam simply tweeted: "Sack him."
Ant, who in 2019 was arrested for possessing cocaine and allegedly assaulting an Uber driver, today apologised for his choice of words.
He said: "I want to address the comment I made last night on the show. It was insensitive and ill timed.
"I would never wish to offend anyone from my shows.
"My sincere and wholehearted apologies."
Disaster struck south-eastern Turkey, near the Syrian border, on February 6.
Rescuers have worked relentlessly to free survivors from the rubble following the 7.8 magnitude quake – the worst in modern history in the area – and the aftershocks.
Read More on The Sun
Job with £460k salary & FREE 4-bed house & no one wants to do it
I moved into a SKIP to save money on rent – it costs just £50 a month
The death toll in Turkey currently stands at 31,643, while more than 5,700 have been killed in Syria.
Hopes for many more survivors are fading as freezing conditions worsen and the search enters its eighth day.
To donate to The Sun's earthquake appeal, visit redcross.org.uk/sunaid

Source: Read Full Article