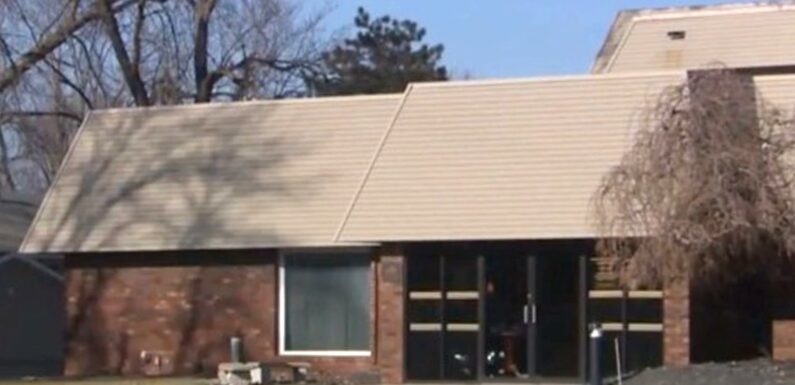 A WOMAN was found gasping for air in a body bag at a funeral home after she was thought to be dead.
A 66-year-old resident of the Glen Oaks Alzheimer's Special Care Center in Urbandale, Iowa, had been receiving hospice care since late December 2022, said state investigators.
On January 3rd a worker checked on the woman and couldn't find a pulse or signs of breathing.
The staffer said the patient's eyes were open but she "felt the resident had passed away."
"She felt her neck at the carotid artery and listened to her chest," read the report.
"She did not feel a pulse and the resident was not breathing at that time.
"She felt the resident had passed away and notified the nurse."
A nurse told investigators that there were no breathing sounds or a pulse that could be found – even while using a stethoscope. 
The resident's family was called along with a funeral home to take the woman's body.
A funeral home director arrived at the care facility at 7.38am, about an hour after the woman was found, and placed her on a gurney inside a cloth body bag before zipping it shut.
Most read in The US Sun
Susanna Reid storms off GMB set & berates staff over on-screen howlers
Sarah Beeny issues breast cancer update & shows off 'tattoos'
Manchester United break silence after Mason Greenwood has all charges dropped
Nicola cops quiz witness & reveal missing mum's last known movements
Nearly an hour later, at 8.26am, the funeral director opened the bag and saw that the woman's chest was moving and that she was "gasping for air."
EMTs were called to care for the woman and reported that her eyes were fixed in place, she was nonverbal, and had no motor response.
The woman was taken to a hospital and was eventually returned to the care facility but died two days later with her family beside her.
The Iowa Department of Inspections and Appeals issued two state violations against Glen Oaks, resulting in a $10,000 fine.
The department stated the facility failed to treat residents with dignity and failed to provide appropriate care and services for residents at the end of life.
Lisa Eastman, Executive Director of the care facility, said: "We have been in close communication with the family of the resident, and we just completed an investigation by the Department of Inspections and Appeals regarding the matter. 
"We care deeply for our residents and remain fully committed to supporting their end-of-life care.
"All employees undergo regular training so they can best support end-of-life care and the death of our residents."
Source: Read Full Article