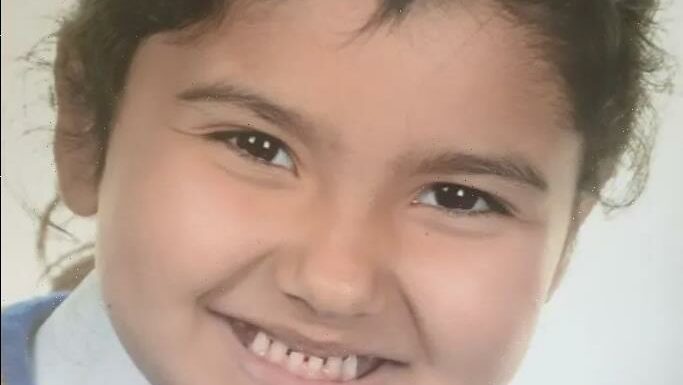 A DELIVERY driver hit and killed a 5-year-old girl before refusing to call an ambulance and going to deliver takeaway, a court heard.
Istvan Zarka, 63, hit little Minaal Salam when she stepped out in front of his vehicle shortly after leaving an afterschool club in Stoke-on-Trent.
She was driven on the bonnet of the Volkswagen Touran for around 10 feet before the motor stopped, an inquest heard.
As Minaal's distraught father Abdus held his dying daughter in his arms, Mr Zarka refused to call an ambulance, the hearing was told.
He then left the scene to deliver a takeaway a minute's drive away.
Mr Zarka was later arrested charged with causing death by dangerous driving, but he was only driving 24mph in a 30mph zone.
Read More in News
Full list of school closures as snow and ice warnings hit UK – are you affected?
Rapist cop David Carrick could KEEP £22k Met Police pension
He was also charged with leaving the scene of an accident and driving without business insurance.
However, the failing to stop at the scene charge was later dropped.
The collision was said by accident investigators to have been "unavoidable", and Minaal was pronounced dead at the scene.
Assistant coroner Emma Serrano, presiding over the inquest into little Minaal's death, said it had been a "tragic accident".
Most read in The Sun
BBC1's live FA Cup coverage hit by porn noises from mobile hidden by prankster
Major bar chain to close on Mondays and Tuesdays due to rocketing energy bills
Gran's tribute to girl, 4, & mum killed after being hit by 'racing Audi'
Chanelle Hayes reveals heartbreaking health diagnosis at age 35
Giving evidence, PC Matthew Brailsford said: "Abdus stood at the side of the road and looked both ways four or five times. Minaal took one step out in the road. A car came down the road. He only saw it coming when it was one foot away.
"Minaal fell forward onto the bonnet. It carried her for about ten feet before it stopped. He put the car seat down. He held her in his arms."He said to the driver: 'You hit my daughter, can you please help me and call an ambulance?'
"The driver said 'No, go away' and drove off down the road. Abdus gave CPR and shouted for help. He said it was 20 minutes before anyone came and 20 minutes later before the ambulance came."
It is possible that a Mercedes may have impeded the view of both pedestrians and the driver, the hearing heard.
Area coroner Emma Serrano said: "She passed away as the result of an accident. A tragic accident, but nevertheless, it's an accident."
HEARTBROKEN
Minaal's mother Alia Anum Salam gave a moving tribute to her little girl.
She said: "There is not a single moment where I don't miss her. She was very loving.
"She would help me with the groceries, and help me with the cooking. She loved cooking.
Read More on The Sun
I'm a speed camera officer… here are three myths drivers always get wrong
You're charging your iPhone wrong – how to make it charge much faster
"She wanted me to pass all my recipes to her when she grew up. She wanted to be a doctor like her dad.
"It's very painful. I am not the same person anymore. I am bitter. I don't think I am kind because I feel like there's no good in the world because that happened to me. She was just a a child."
Source: Read Full Article