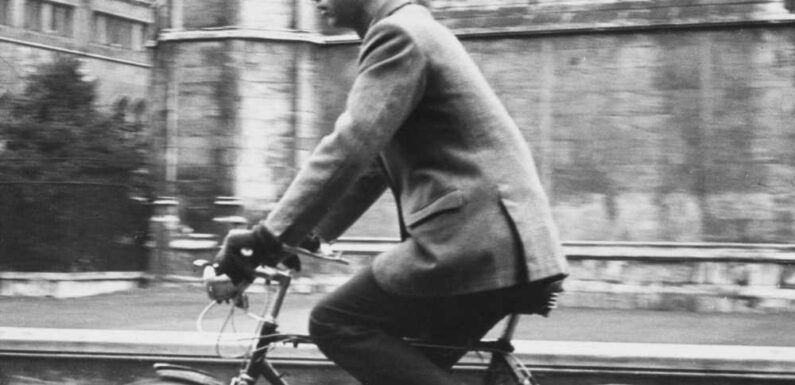 KING Charles once revealed that he was involved in a collision during his university days.
Here, we look at what happened, and what he has said about the incident.
Did King Charles get hit by a bus?
Charles was hit by a bus whilst riding his bike past the Fitzwilliam museum.
He attended Trinity College, Cambridge from 1967 to 1970.
Charles became the first Heir to The Throne ever to take a degree – he was awarded a 2:2 in History in June 1970, having switched from archaeology and anthropology after a year.
His grandfather George VI has also studied at Trinity but had stayed for only one year, reading history, economics and civics from October 1919.
READ MORE ON KING CHARLES
King Charles announces new Duke of Edinburgh – and other royal titles
Prince Harry and King Charles agree on NEW titles for Archie & Lilibet
Aides said later they had never heard of the incident before he mentioned it during a talk at Cambridge University in 2016.
Was King Charles injured?
Charles didn't indicate any injuries that he suffered in the accident.
He did however suggest he was lucky to be alive during the talk, which could have suggested it was a fortunate escape.
What did King Charles say about the bus accident?
King Charles revealed details of his accident during a 2016 visit to the university.
Most read in The Sun
Mum, 47, found dead at home with her two young sons in family tragedy
Legendary TV channel axed after 17 years on screens in major streaming shake-up
Major high street brands closing a dozen shops tomorrow – is your local going?
Sixth passenger who left car before crash tells cops about last hours with pals
Charles and the Queen Consort visited the university to celebrate the 200th anniversary of the Fitzwilliam and the 600th anniversary of the Cambridge University Library.
Referring to his time at the university, the king mentioned the collision.
He said "For me it's always the greatest pleasure to come back to Cambridge. I've always felt so lucky to be able to study at this university. It all went by in a flash and I'm horrified to realise that very shortly, next year in fact, it will be fifty years since I arrived!
"All I can say is time goes past unbelievably quickly…..But I enjoyed it enormously. 
"How I survived being hit by a bus when I was cycling just outside here, I don't know. But it was a very special experience, as many of you know."
Source: Read Full Article