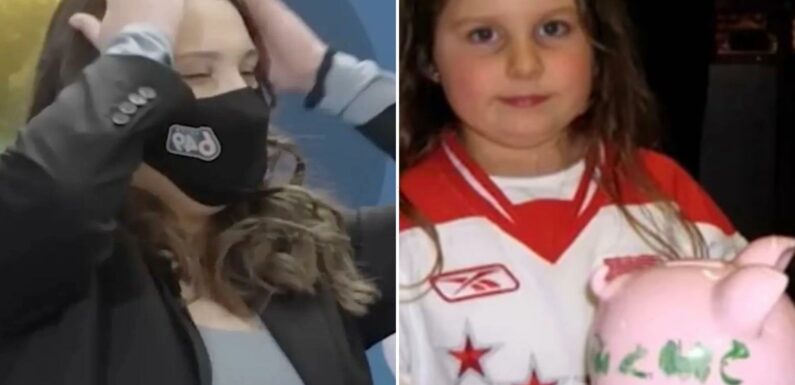 A SELFLESS teenager who emptied her piggybank as a child to help earthquake victims has become a multi-million lottery winner thanks to an incredible twist.
Juliette Lamour of Ontario, Canada, bought the winning ticket on a whim and is now £30million richer.
The winnings have been suggested to be a result of karma after the woman emptied her life savings to help Haitian earthquake victims in 2010.
She was five at the time, and donated £23 alongside her sister to help the displaced children in the devastated Caribbean country.
More than 220,000 people died as a result of the natural disaster.
Now 18, her good deed has paid back in spades – all thanks to some family advice.
READ MORE LOTTO WINS
I went to buy fried chicken & came back £615,000 richer…it changed my life
People think black coal is bad – but it changed my life thanks to £1m lotto
It was Juliette's first ever lottery ticket and she took the plunge after her grandfather suggested buying it as a good way to celebrate her birthday.
Not knowing which ticket to buy, her father further advised her to purchase a QuickPick.
The lucky teenager was stunned when she realised she won.
Juliette told Global News: "I just turned 18 and my grandfather suggested I buy a lottery ticket for fun.
Most read in The Sun
Nicola cops ARE hunting shabby red van – I saw the vehicle, says key witness
Real reason The Apprentice star Reece Donnelly quit the show revealed
Nicola Bulley dive expert reveals video 'proof' she didn't fall into the river
Nicola cops search for 'tatty red van' seen on the same day mum vanished
"When I went to the store, I wasn't sure what to ask for because I had never bought a ticket before, so I called my dad who told me to buy a Lotto 6-49 Quick Pick.
"I still can't believe I hit the Gold Ball jackpot on my very first lottery ticket."
The Canadian admitted she forgot about the ticket but was urged by work colleagues to check the lottery app after reports the winning ticket was bought in Sault Ste Marie. 
The moment her phone lit up with "Big Winner" she knew her life had changed forever.  
Juliette said: "My colleague fell to his knees in disbelief.
"He was yelling, in fact, everyone was yelling, that I won £30 million."
Despite now being uber-rich, the Algoma University student said she wanted to continue with her medical studies.
Her dad, Kevin, is acting as her financial adviser to help with safe investments.
But the 18-year-old said she had no urgency to spend the money and was looking forward to exploring the world with her family once her studies were finished.
Juliette said: "I have to think about it.
"We're definitely going to keep friends and family in mind.
Read More on The Sun
I'm a traveller & I'm not obsessed with cleaning…but I swear by my £1.25 hack
Amazing Sky TV hack lets you watch deleted shows – and it's so easy to do
"But tonight, I'm still a university student so I'm planning on finishing my biology report."
The Ontario Lottery and Gaming Corporation confirmed the win on February 3, 2023, was the biggest sum an 18-year-old has ever won.

Source: Read Full Article