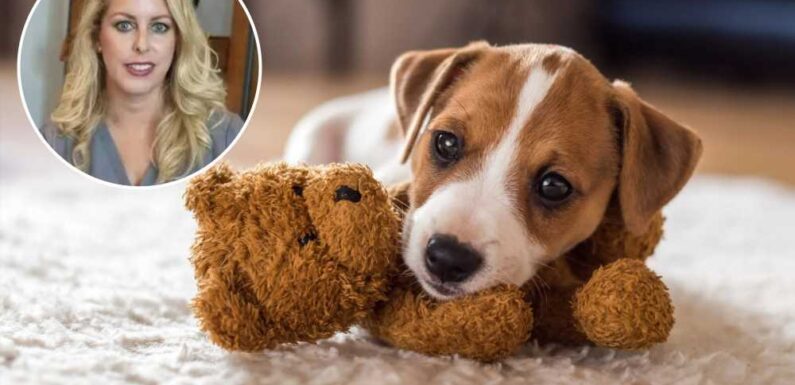 A VET has issued a stark warning about a deadly disease in dogs that can stay contagious on outdoor surfaces for YEARS. 
Dr Savageau urged dog owners to "protect your pup" before the disease takes hold of their immune system. 
It's called Canine Parvovirus – commonly shortened to parvo – and can be spread through grass, human hands, pet beds and more. 
"Canine Parvovirus is an extremely contagious disease in dogs that causes weakness, lethargy, vomiting and severe diarrhoea that's sometimes bloody," Dr Savageau said in a TikTok video. 
"It most commonly affects puppies due to their weaker immune system and needs to be treated aggressively by a veterinarian right away.
"Otherwise, it can lead to severe dehydration and death."
read more on dogs
My cleaning routine banishes dog smell, including a task no one wants to hear
We work at a vets – dog breeds we'd never own, including a 'difficult' kind
The virus works by attacking the cells in a dog's intestines and stops them from being able to absorb vital nutrients.
This is what causes them to become very weak and dehydrated.
Puppies and unvaccinated dogs are most at risk, so it's important to get your pooch vaccinated as early as possible.
Outbreaks are most common in towns and cities with a large population of unvaccinated dogs, according to Blue Cross. 
Most read in The Sun
Harry reveals he was left in foetal position & didn't have support network
Brits stranded by travel chaos face 2 weeks delay as air boss doubles pay
Beloved radio host dies aged 57 after 'short illness' as tributes pour in
Carroll in talks over 'random' move as ex-England ace nears Reading exit
It spreads through body fluids, including in excrement and vomit.
Experts estimate that it can survive outside, such as on grass, for at least six months and much longer after that. 
Vets usually administer the first vaccine when a puppy is between six and ten weeks old. 
A second vaccine is given two to four weeks after, and a booster given a year later.
Dogs will need regular boosters throughout their lives, but this varies depending on breed.
Unfortunately, there is no medicine to kill the virus so seeking vet help as soon as you spot the signs of parvo is imperative.
Most deaths happen 48 to 72 hours after symptoms start. 
Your beloved pooch may be hospitalised for some time, as well as given intravenous fluids to counteract dehydration and medication to stop them from vomiting. 
Humans can't catch canine parvo but can pass it on through their hands, clothes and shoes.
Source: Read Full Article