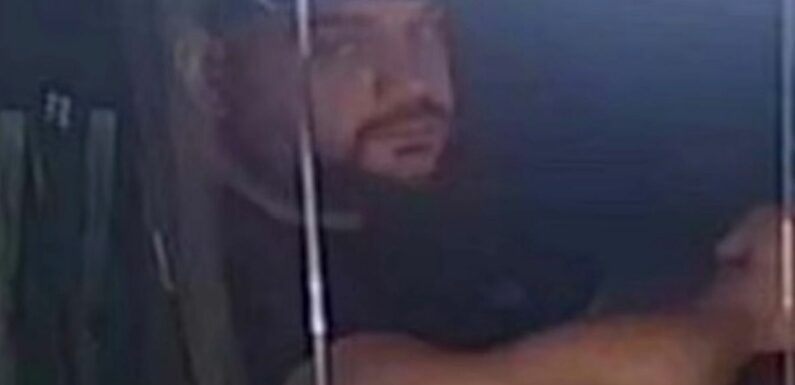 A woman was left with a broken leg after an argument at a fast food drive thru ended with a man running her over.
The road rage incident occurred at a McDonald's in Melbourne, Australia, and left the victim requiring hospital treatment.
A man driving a white Toyota C-HR was using the drive thru of McDonald's in the suburb of Seddon when he argued with the 33-year-old woman, police said.
READ MORE: Bali bans tourists riding motorbikes after topless stunts and drunken death rides
Both parties left the restaurant and reached a nearby Street, where the woman exited her vehicle and approached the Toyota.
The Toyota driver then accelerated and hit the woman before fleeing.
The victim was taken to hospital with "significant" injuries, including a broken leg, the Daily Mail reports.
A police video from the drive thru shows the suspect chewing gum and talking to a passenger as he uses his phone to pay for his order.
He is described as being Caucasian, of a solid build and with a short black beard.
The man was wearing a black T-shirt and a cap with a white front at the time of the incident, police added.
It follows another terrifying moment at McDonald's as a gang of teenagers storm into the staff area and assault workers.
Video taken on a mobile phone showed a male worker standing by the door where a sign indicated "staff only" as he argued with two young boys.
Some customers gathered before one of the balaclava-clad boys charged forward and attacked the employee.
To get more stories from Daily Star delivered straight to your inbox sign up to one of our free newsletters here .
READ NEXT:
'Chinese sperm factory' clip shows naked men lying on beds – but truth is even weirder

Putin 'fearing for his own safety' and moans war in Ukraine is impacting his lifestyle

Top ex-general says Ukraine's survival depends on Russia just 'not being very good'

Influencer who swore by 'poisonous horse paste' dies from side effects of 'wonder drug'

Vladimir Putin's allies show signs of turning on him as they buckle under pressure
Source: Read Full Article