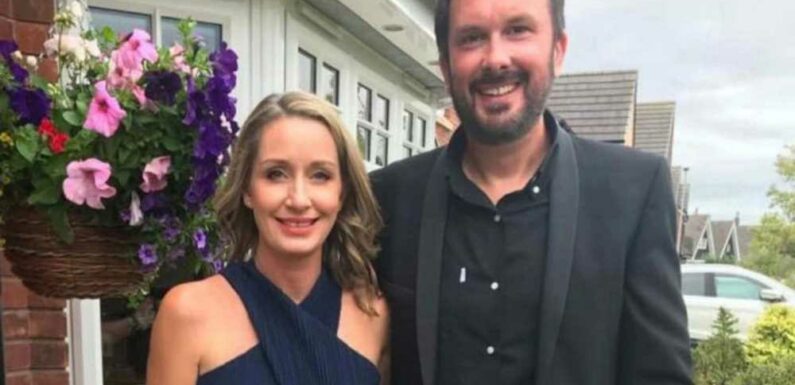 NICOLA Bulley's family can now plan her funeral as her body will be released by the coroner.
An inquest into the mum-of-two's death was opened yesterday after her body was identified by dental records.
The inquest lasted five minutes and was ajourned until June to allow time to "collate the facts of the case".
But during that time the coroner released Nicola's body, allowing her heartbroken family to start planning her farewell.
During the inquest it was revealed the 45-year-old's body was identified by her dental records.
Wales Online reported that as a result Nicola's family did not have to identify her body.
Read more on Nicola Bulley
'No alarm bells' rang for Nicola cops at welfare check before she vanished
Family of domestic abuse victim failed by Nicola cops call for justice
Police confirmed on Monday that the body pulled from the banks of the River Wyre, Lancashire, the day before was the mum's.
The tragic find brought an end to more than three weeks of extensive searches after the mum-of-two vanished without a trace on January 27.
Following yesterday's inquest at Preston's County Hall a statement from HM Senior Coroner Dr James Adeley was released.
LancsLive reported he said: "An inquest into the death of Nicola Bulley has been opened by HM Senior Coroner for Lancashire and Blackburn with Darwen.
Most read in The Sun
Top cop gunned down in front of son while coaching football in 'New IRA attack'
I refuse to go back to Home Bargains after I was fined £100…I spent more than £300
Family of woman claiming to be Madeleine McCann 'refuse to take DNA test'
Katherine Ryan hits out at James Argent's relationship with 18-year-old
"The coroner also ruled that her body could be released for a family funeral. The Coroner's Investigation will consider how Ms Bulley came by her death.
"The investigation will take time to complete to ensure that as complete a picture as possible of the facts concerning Ms Bulley's death is presented at the inquest.
"This will assist the family in understanding what occurred."
Meanwhile, a source has revealed that when police visited Nicola's family home three weeks before she vanished "no alarm bells were ringing".
Just days before the mum-of-two's body was found police revealed they had previously rushed to her family home for a welfare check.
While they said no one was arrested during the January 10 visit, it is still being investigated.
Lancashire Police confirmed they had referred themselves to the cop watchdog over the visit – which happened just 17 days before Nicola disappeared.
But an insider told The Sun "no alarm bells were ringing" after the officer and health professionals went to Nicola's home that day.

Source: Read Full Article