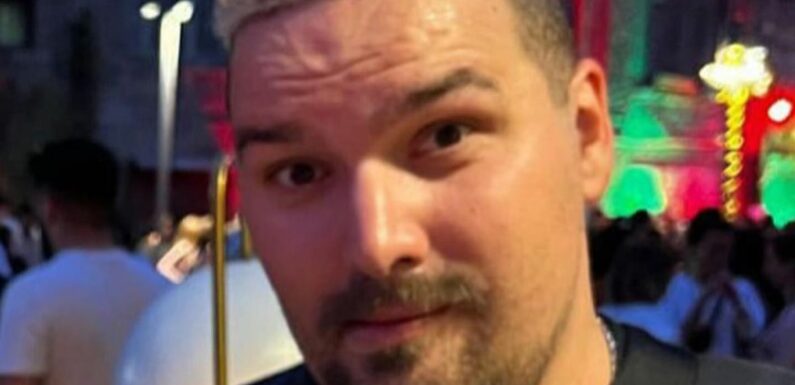 Bookmark
Don't miss a thing! Sign up to the Daily Star's newsletter
We have more newsletters
A top Russian pop star who criticised Vladimir Putin's invasion of Ukraine has been found dead after allegedly falling into an icy river and drowning.
Dima Nova, whose real name was Dmitry Svirgunov, was the founder of band Cream Soda and wrote a song heavily attacking Putin called Aqua Disco.
The song became the theme for the Russian anti-war movement.
READ MORE: 'Toxic' Putin running out of time with Kremlin race to find his successor 'under way'
But it has now emerged that 35-year-old Svirgunov has died after falling through the ice while crossing the Volga River on Monday (March 20).
His brother Roma and one of two friends with him at the time, Georgy Kiselev, also died.
A second friend died in an ambulance on the way to the hospital.
It has not been confirmed what caused him to fall through the ice, but news outlet Meduza claimed that they were swept away by a powerful current once submerged.
The band posted the news of his passing on Russian social media website VK.
They said: "We had a tragedy last night.
Paranoid Putin bans Kremlin staff from using iPhones over US spying fears
"Our Dima Nova, in the company of friends, was walking along the Volga and fell under the ice. "The Ministry of Emergency Situations are still looking for his brother Roma and friend, Gosha Kiselev. Aristarchus, our friend who also fell under the ice, was caught, but could not be saved.
"As soon as we have information from the Ministry of Emergency Situations, we will inform you."
The post amassed 2,200 shares, with 180k views.
Konstantin Sidorkov, the head of music and events for VK said: "I lost a close friend today.
"With a lump in my throat and an impossibility to find words to describe what a bright and multifaceted person Dima was.
Putin propagandist in bizarre 'poop soup' meltdown over ICC arrest warrant 's**t'
"An incredibly talented musician and designer with plans for the future, sincere and kind, with a big heart."
Fans flocked to Dima's Instagram page to pay tribute to him.
On his last post five days ago, promoting the band's new album, one fan posted: "It is like a close friend is gone.
"Sleep well, Dima."
And another wrote: "I sincerely feel sorry for such a talented person..
"Dim, your music will live forever."
To get more stories from Daily Star delivered straight to your inbox sign up to one of our free newsletters here.
READ NEXT:
For more of the latest news from the world of the Daily Star, check out our homepage

WWE 2K23 review: A new must-have undisputed king of wrestling games has emerged

UK beach branded 'worst place on earth' with visitors warned to 'stay away'

'Chinese sperm factory' clip shows naked men lying on beds – but truth is even weirder

China just days away from launching mysterious 'unknown payload' into space
Vladimir Putin
Russia
Russia Ukraine war
Ukraine
Source: Read Full Article