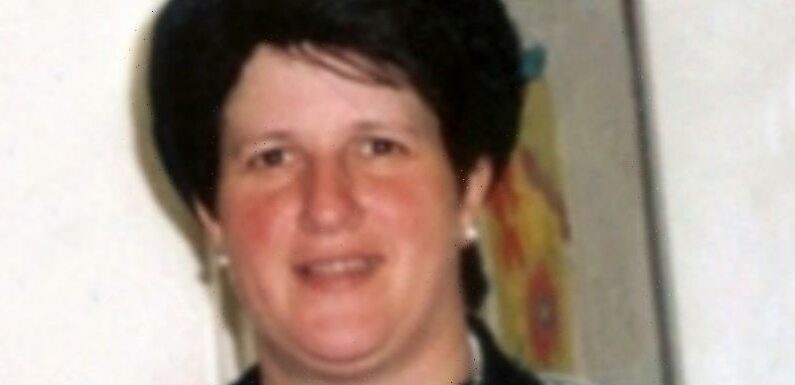 Sex abuse allegations against former ultra-Orthodox Jewish school principal Malka Leifer grew like a wildfire where truth and reliability were lost, her barrister has told a jury.
Defence barrister Ian Hill, KC, finished his closing address to the jury in the Melbourne County Court on Tuesday, arguing the case against his client could not be proved beyond reasonable doubt and she should be found not guilty.
He urged the jury to view the evidence of Joshua Erlich, alleged victim Dassi Erlich's ex-husband, as crucial because it "explains, in part, how the unfortunate narratives of the three sisters commenced".
Malka Leifer has pleaded not guilty to child abuse charges and consistently maintained her innocence.
Joshua's evidence, he said, demonstrated how the allegations "commenced, perhaps from innocent beginnings, and from remarks taken out of proportion, which grew, as we said, some time ago now … like wildfire into a story which was constantly added to and developed and varied over the years.
"Where truth and reliability were lost in false accounts and perhaps, even at times, hardened into false imaginations and false memories and false realities."
Hill continued on Tuesday his interrogation of each allegation against Leifer, 56, arguing that inconsistencies in the prosecution case and gaps in the complainants' recounting of the circumstances of their alleged abuse meant there was enough reasonable doubt to find her not guilty.
"In our respectful submission, members of the jury, when you look fairly at all the facts and circumstances and arguments that have been put before you … at the very least, you will have a reasonable doubt about each of the counts on the incident before you," he said.
"And that the only proper verdict is one of not guilty."
Leifer, a mother of eight, is standing trial on allegations that between 2003 and 2007, she abused three sisters who were students at the Adass Israel School in Elsternwick. She has consistently maintained her innocence and pleaded not guilty to all 29 charges, including rape.
Judge Mark Gamble last week acquitted Leifer on charges 20 and 21, which had alleged she committed indecent acts with a 16- or 17-year-old, and which were related to one of the sisters, Elly Sapper.
He asked the jury to approach the task of determining Leifer's guilt with objectivity and an open mind.
Defence lawyer Ian Hill, KC, outside the County Court on Tuesday.Credit:Paul Jeffers
"What we ask of you is as you come to consider the evidence calmly, intellectually to abandon any thoughts of sympathy, prejudice or bias to any party in this case," Hill said.
"Some of you may have even at the start had certain thoughts about this case, but as the evidence evolves, as we go from one witness to another … you can see that what you may have thought is not necessarily the case."
Hill asked the jury in the case, which has run six weeks, why, if Dassi Erlich was frightened of Leifer, did "she speak in glowing positive terms about her to her husband.
"Why would she speak in terms of how grateful she was, and her sisters too, [to] Mrs Liefer? Why would she say that she adored Mrs Leifer completely?"
Joshua Erlich had previously given evidence that Dassi had became worried when allegations against Leifer began to surface and was confused why social worker Chana Rabinowitz, who was in Melbourne and looking into the allegations, was making "such a big deal" of them.
"Dassi was scared and panicked about what was happening," Joshua said, saying Dassi was also afraid of "what would follow".
Joshua also said he overheard two of the sisters speaking about ways they would attempt to harass Leifer and agreed with a description of the conversation, given by Hill, that the girls were speaking about it "like it was a fun and exciting thing to do", and that "they were laughing about it".
Last week, prosecution barrister Justin Lewis asked the jury to convict Leifer, saying she knew the sisters were vulnerable and used that knowledge of their vulnerability to emotionally manipulate and sexually abuse them for her own sexual gratification.
Prosecutor Justin Lewis outside the County Court on Friday.Credit:Paul Jeffers
"Knowing that they were neglected at home, she pretended that she loved them and told them that she was helping them," Lewis said in his closing address. "She manipulated their emotions while abusing them for her own sexual gratification."
The complainants – sisters Nicole Meyer, Dassi Erlich and Sapper – have provided permission to The Age to be identified. Police allege the sisters were abused during their final years at the Adass Israel School and that the abuse continued after they were chosen by Leifer to return as junior religious teachers.
The trial continues.
If you need support, call the National Sexual Assault, Domestic and Family Violence Counselling Service on 1800RESPECT (1800 737 732).
The Morning Edition newsletter is our guide to the day's most important and interesting stories, analysis and insights. Sign up here.
Most Viewed in National
From our partners
Source: Read Full Article