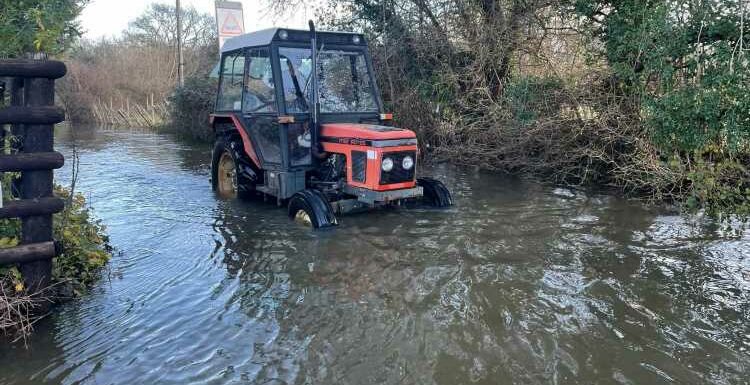 BRITS are being warned to brace for severe downpours as heavy rain sparks another day of flooding.
More than 130 flood warnings are in place across the country today.
The Met Office has issued a yellow weather warning for parts of Southwest England and Wales.
Heavy rain is due to batter the UK from Wednesday night until Thursday evening.
With flooding likely, the warning is in place from 9pm today until 5pm tomorrow.
Forecasters say the flooding of homes and businesses are expected along with travel chaos.
READ MORE ON UK WEATHER
Brits to be battered by 3 days of stormy weather with flood warnings
Urgent warning with floods & rain today as thousands left with power
There is even the possibility of "interruption to power supplies and other services".
The Environment Agency has issued 106 flood alerts and 33 warnings.
Despite the horrendous weather not expected to clear anytime soon, the forecast seems to be improving with 30 flood warnings being removed in the last 24 hours.
Areas which should be bracing for floods include South Wiltshire, River Severn and Washford River.
Most read in The Sun
Liverpool legend Steven Gerrard offered Poland job after Aston Villa sacking
Iconic Channel 4 show axed just two series after major reboot
Gordon Ramsay 'accidentally lets slip wife Tana is pregnant with 6th child'
Major burger chain 'to close half of restaurants' under new plans
It comes after thousands of homes were blacked out in the bad weather including almost 200 near Worcester, almost 130 in Exeter, Devon, and over 150 at Morecambe, Lancashire.
The Met warned that "persistent heavy rain may lead to some disruption", while spray and floods on roads have already caused delays.
The previous yellow weather warning for wind in the north has since been removed.

Source: Read Full Article