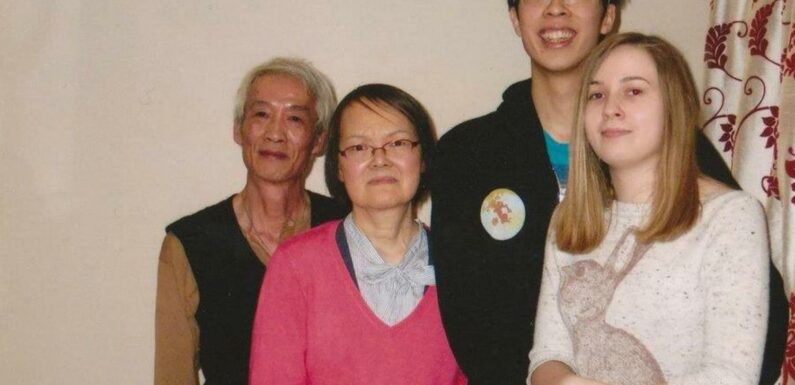 HANG Yin Leung died in February 2017 after being attacked at her home.
She had answered the door to men who pretended to be cold callers, who preceded to rob the house and beat her. This is what we know about the incident.
Who was Hang Yin Leung?
Hang Yin Leung was a restaurant owner living and working in Milton Keynes.
She grew up in Hong Kong, and worked there as a police officer for 18 years.
She moved from Hong Kong to the UK for a quieter life in 1991, where she started cooking for restaurants.
Her son Keith Leung said she was a "very strong woman who had been through a lot in her life".
READ MORE ON CRIME
Shocking pics show girl's horror injuries after thug smashed her over head
Boy, 2, drowns in mud as dad dies trying to save him after 200ft well plunge
When was she murdered in Milton Keynes?
Hang Yin Leung was at home at about 6pm on January 31 2017 just three days before Chinese New Year.
She would have normally been at her restaurant but she was taking the evening off as she had a cold.
Burglars posing as cold-callers burst into her home, pushed her to the floor and robbed her.
The gang stole jewellery, cash and her Hong Kong police medal.
READ MORE IN THE SUN
Lewis Hamilton no closer to contract extension as he hints at retirement
Chelsea are still keen on Josko Gvardiol transfer but face competition
Chelsea fans rave about Zakaria as he beats 3 City stars with outrageous skill
Fans stunned as Birmingham City announce signing with Home Alone video
In a statement before her death, Mrs Leung told officers: "Male one pushed me down to the floor of the lounge and used an ice pick to threaten me.
"I struggled and he used his hand to hit me three to four times to the back of my head."
Hang Yin, who had fought breast cancer and had diabetes, died in hospital 11 days later on February 11, 2017.
Was the killer caught?
Though four men were arrested, no one has ever been charged for the murder of Hang Yin.
Despite the popularity of the Catching a Killer documentary in 2018, Hang Yin's family are yet to receive any justice.
DC Jenny Champan, of Thames Valley Police Major Crime Unit, said that the murder case had been 'filed' without any person being charged.
She said: 'There was no forensic opportunity at the house. No DNA, no fingerprints left at the scene by the suspects. There was no CCTV evidence in the vicinity. House to House inquiries were carried out, but nobody heard anything. We couldn't show who had been there."
Source: Read Full Article