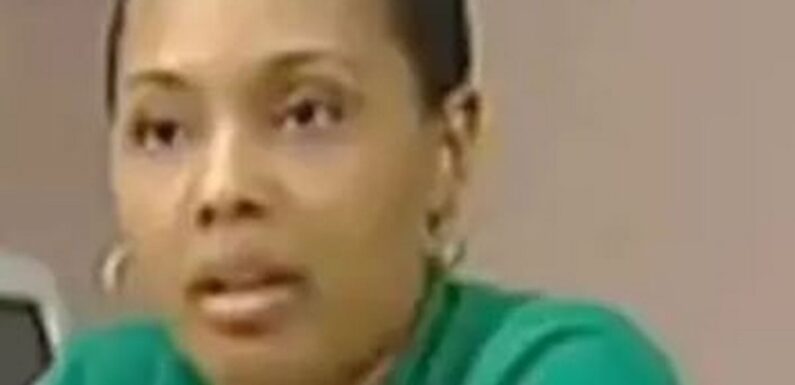 A woman was left stunned when her monthly mobile phone bill landed – and she found she'd been stung for the equivalent of more than £155,000.
The staggering bill was racked up by Celina Aarons's account and it was all because she hadn't checked the terms and conditions of her contract for overseas use.
Celina, from Florida, shares her mobile plan with her two brothers, who are deaf-mute and who rely on messaging and data to communicate.
READ MORE: Teen banned from flying with airline after using 'skiplagging' to save money
Even without foreign usage, Celina's monthly bill is usually a big one, coming in on average at the equivalent of more than £130.
But as soon as her brothers went over the border from the United States to Canada for a fortnight, the charges began to escalate quickly. They were being hit for international services as well as for all the data they were using.
They sent more than 2,000 texts and downloaded videos, and that alone sometimes resulted in data charges of more than £15,000, reports UNILAD.
And it meant that when Celina opened her next monthly bill, she was greeted with the shocking invoice for $201,000.
She immediately contacted her provider, T-Mobile, who told her the bill was correct.
The moral of the story is to check the terms and conditions of your mobile plan before using your phone abroad, and learn some simple travel hacks.
For UK customers, travelling in the EU no longer comes with the same guarantees there were before Brexit.
The good news is there can be ways to limit your overseas bills. Some providers put a limit on your usage, meaning you'll be cut off once your bill hits a certain amount.
Another option is to speak to your provider before you travel, as you might be able to switch to a tariff that cuts the price of international use.
Alternatively, check if you can buy a local Sim card when you arrive at your destination, so that you'll be paying a local tariff, which is often cheaper.
In Celina's case, although T-Mobile insisted her eye-watering bill was accurate, once Miami TV station WSVN-TV stepped in on her behalf, her phone provider agreed to slash the bill to $2,500 (about £2,000), and gave her six months to clear the debt.
To get more stories from Daily Star delivered straight to your inbox sign up to one of our free newsletters here.
Source: Read Full Article