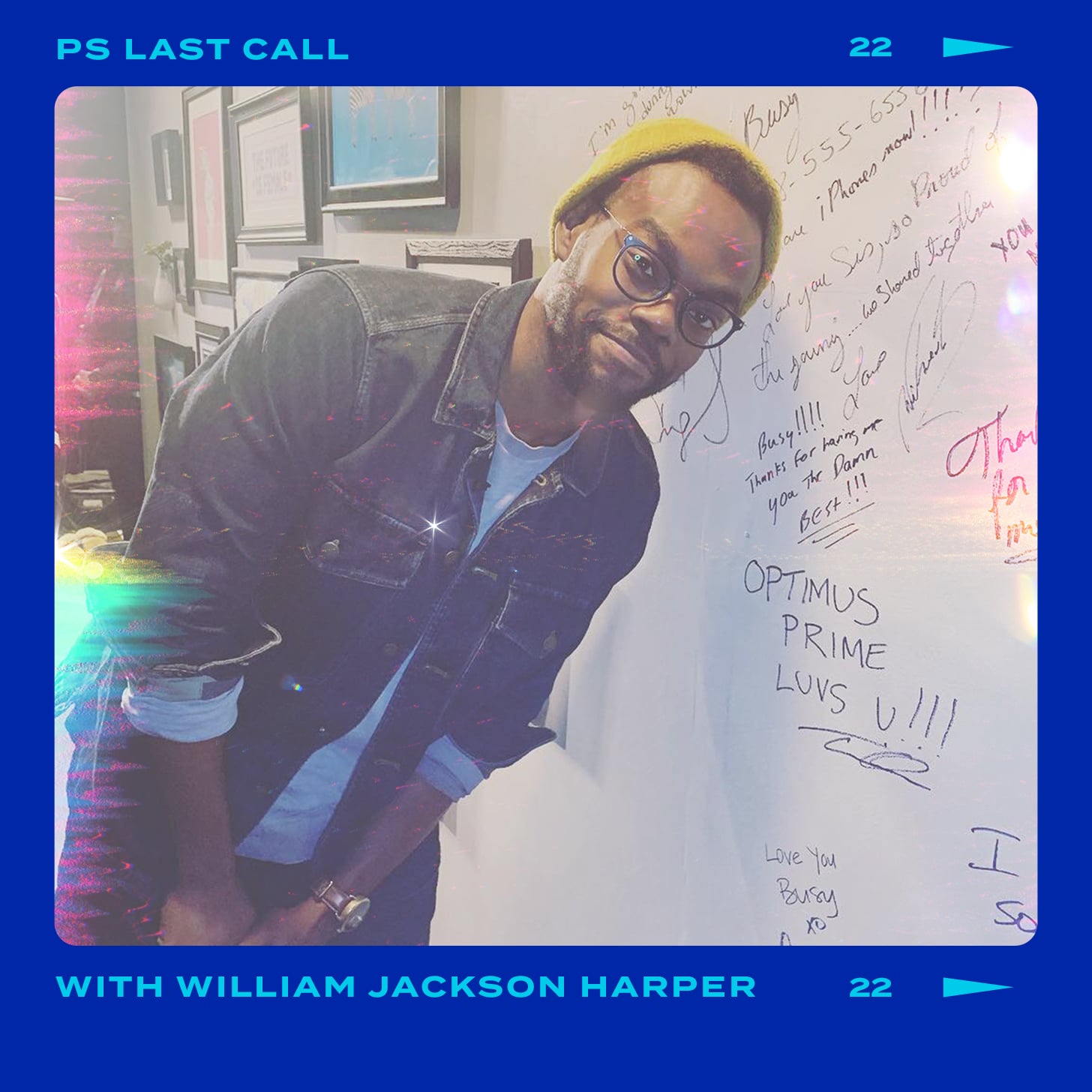 In our Q&A series Last Call, we get down to the bottom of every last thing with some of our favorite celebs — from the last time they were starstruck to the last song they listened to. This week, William Jackson Harper takes our call.
William Jackson Harper first gained critical acclaim for his role as the dorky but lovable Chidi on NBC's The Good Place, and now he's going full rom-com leading man with his latest film, We Broke Up. The film, which also stars The Boys actress Aya Cash, follows a long-term couple named Lori and Doug who decide to call it quits. The only trouble is that their breakup comes right before Lori's little sister's wedding. In an effort to keep the peace, the two decide to pretend they're still together until the wedding weekend is over. What could go wrong, right?
A self-professed "sci-fi, fantasy nerd," William told POPSUGAR that he doesn't actually watch a lot of rom-coms, but was really attracted to how We Broke Up "felt very real" and true to actual relationships. "It felt messy in a way that long-term relationships can be. But it also wasn't heavy." That being said, he has developed a deeper appreciation for rom-coms this past year. "Especially going through the time that we're going through right now, it is pure escapism in that it's people getting to be together and things turning out OK," he said. "We've just seen so much death and so many people not being OK in this past year that I've actually watched a couple of rom-coms here and there. It's just sweet and comforting in a way that I usually didn't appreciate until this last year."
Now, he's completely leaning into the genre. In addition to starring in We Broke Up, he's also set to star in the second season of HBO Max's Love Life. While the titles certainly tackle the rom-com genre in different ways, he admitted that starring in We Broke Up has prepared him for the role in some ways. "One of the things I loved about the first season of Love Life is that it really didn't play into the idea of a romantic comedy. It was very real in a lot of respects. I guess in that respect, We Broke Up does feel like it's a cousin in certain ways. Maybe the messiness of it is something that connects the two pieces for me."
Ahead of the release of We Broke Up on April 23, we chatted with William about everything from the last day on set to the last time he caught up with one of his costars from The Good Place. Spoiler: it sounds like the Soul Squad is still super tight after the series ended in January 2020, and that makes us so forking happy.
Source: Read Full Article